Warren County supports 3-year-old with cancer; father expresses gratitude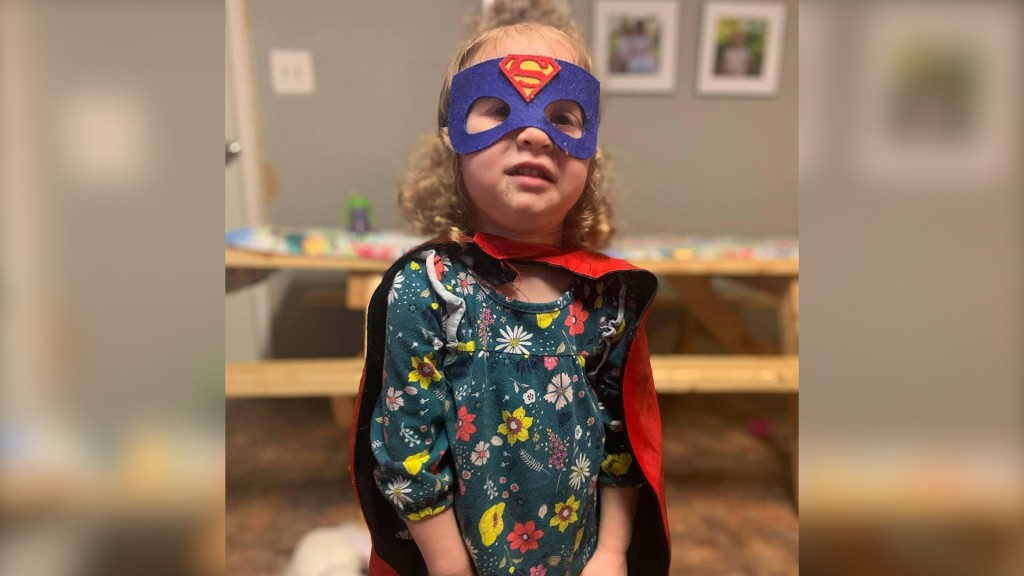 BOWLING GREEN, Ky. – Coach Chris Paynter is a Warren County family man – a father and husband to a group of fighters. His 3-year-old, Avery, was diagnosed with Leukemia this August.
Many of the community members who heard about Avery's cancer wanted to pitch in whatever way they could. So, they jumped right to their crafts. 
"When the darkest moment happened is when the brightest star showed up," Paynter said about his community.
Anna Clardy works in the Warren County public school system with Chris's wife, Stephanie. After her 17-year-long friendship with the Paynter family, finding out about Avery's cancer was hard. 
"My heart stopped. It felt like it stopped for a moment," Clardy recalled.
Clardy quickly started thinking about how she could show support for her friends. 
"We just started thinking what we could do for them," she said, "The t-shirt idea came around, and we decided that's what I'm going to do."
Seeing over 600 students and other people in the community wear pink #AveryStrong shirts was emotional.
"I had a tear in my eye," Paynter said. "I come back to work, and they have all the [Childhood cancer awareness] ribbons on the windows. I just had to walk to my office and lay my head down, and pray and thank God for people around me."
Chad Ferguson has been Chris's coworker and friend for a year now. He and his wife brainstormed a hashtag team Avery footprint bumper sticker that has rapidly made its way to trucks all over the map. 
"We all want to help our neighbors out," said Ferguson. "It's what the Lord wants us to do. Anytime with a child, it's a difficult situation. So, I just want to be there for Chris."
Paynter said, "[The bumper stickers are] all over I-65, because truck drivers and companies around here have them all over their trucks. All of the service guys have them on their personal trucks, their work trucks. Family members of mine have them on their vehicle's. They don't even live in Bowling Green. This community, it was wonderful."
The show of love didn't stop there. Chris's boss, his coworkers and all his friends stepped up to help however they could, praying with them, weeping with them, mowing ,cooking and cleaning for the family. 
As of this week, Avery's scans show .03 percent of cancer in her body and over the next few months, Chris and his wife will take Avery for weekly chemo spinal taps, daily chemo medicine. The family asks for people's prayers.