NARCAN coming to all WKU residence halls Fall semester
Unanimous votes from WKU administration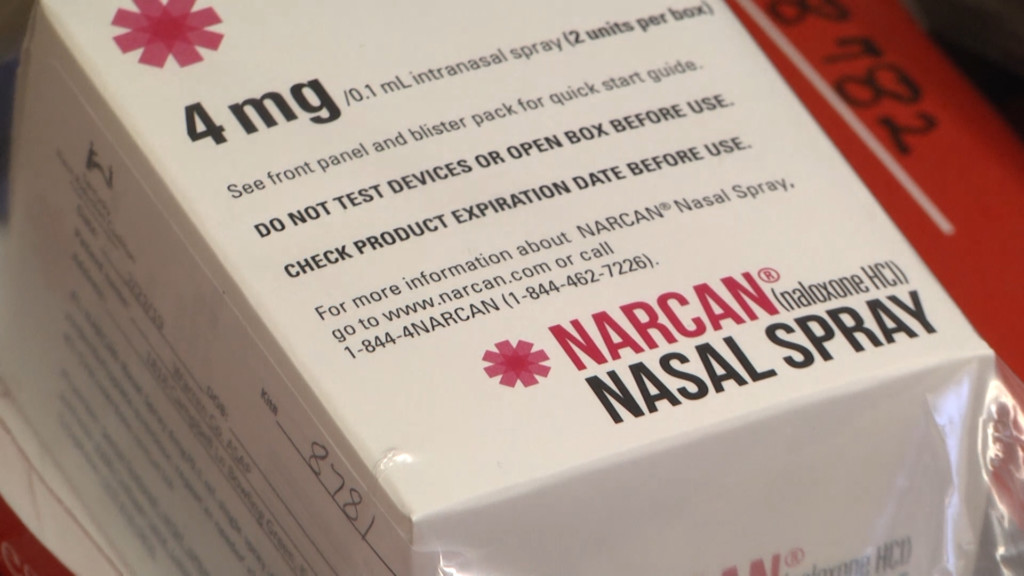 BOWLING GREEN, Ky. – Western Kentucky University's Student Government Association is leading the charge to prevent drug-related fatalities on campus.
SGA Committee Head Matthew Gadd proposed this request because, "[Overdoses are] something that affects our local community so hard. And it was so hard for me to see so many people just passing away every single year for something that could be prevented…. And I heard that there was a student this past weekend, actually, at WKU that may have overdosed, but actually, someone had NARCAN for him. So, he's already going to be alive today just because of that."
In a unanimous decision, the administration has approved the SGA's proposal to supply NARCAN to every residence hall.
Beginning Fall semester, the overdose reversal nasal spray will be stored in readily accessible cabinets beside RA staff desks in all 15 Hilltopper dorms.
WKU Director of Environmental Health & Safety/Emergency Manager David Oliver said, "We already have automated defibrillators in every residence hall, and within those cabinets where the Automated External Defibrillators  are, we have stop-the-bleed kits for trauma, and this is just adding another tool to that toolbox."
RAs will undergo training to administer the NARCAN and to call 911 immediately in the event of an overdose emergency.
"We train [RAs] on what to do in an emergency," explained Oliver. "We train them on how to use a fire extinguisher. So, training them on NARCAN and where it is to be able to direct somebody to go get it or to be able to use it – t just made sense for us to include that. I think we've been well-served by our responders as far as timing, we have not had a test of the system. This is just another layer that just makes sense to do so that people can access it. In addition to starting the 911 process, making sure they get the care they need following administering that dose."
"I hope the NARCAN is never used," said Gadd. "I hope putting in the dorms, I hope it's never used one time. I hope no one opens that box. But even if it does, the ability to save one person's life, that's something I'll carry on with me for the rest of my life."