BGHS artist raising flood relief funding painting Kentucky landmarks
Sister fund-raising duo already seeing commission success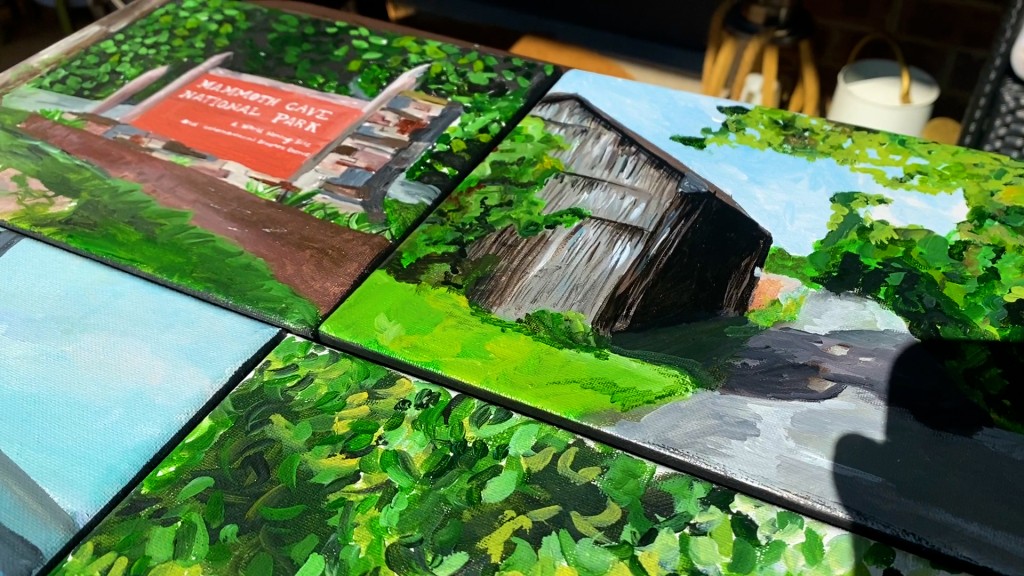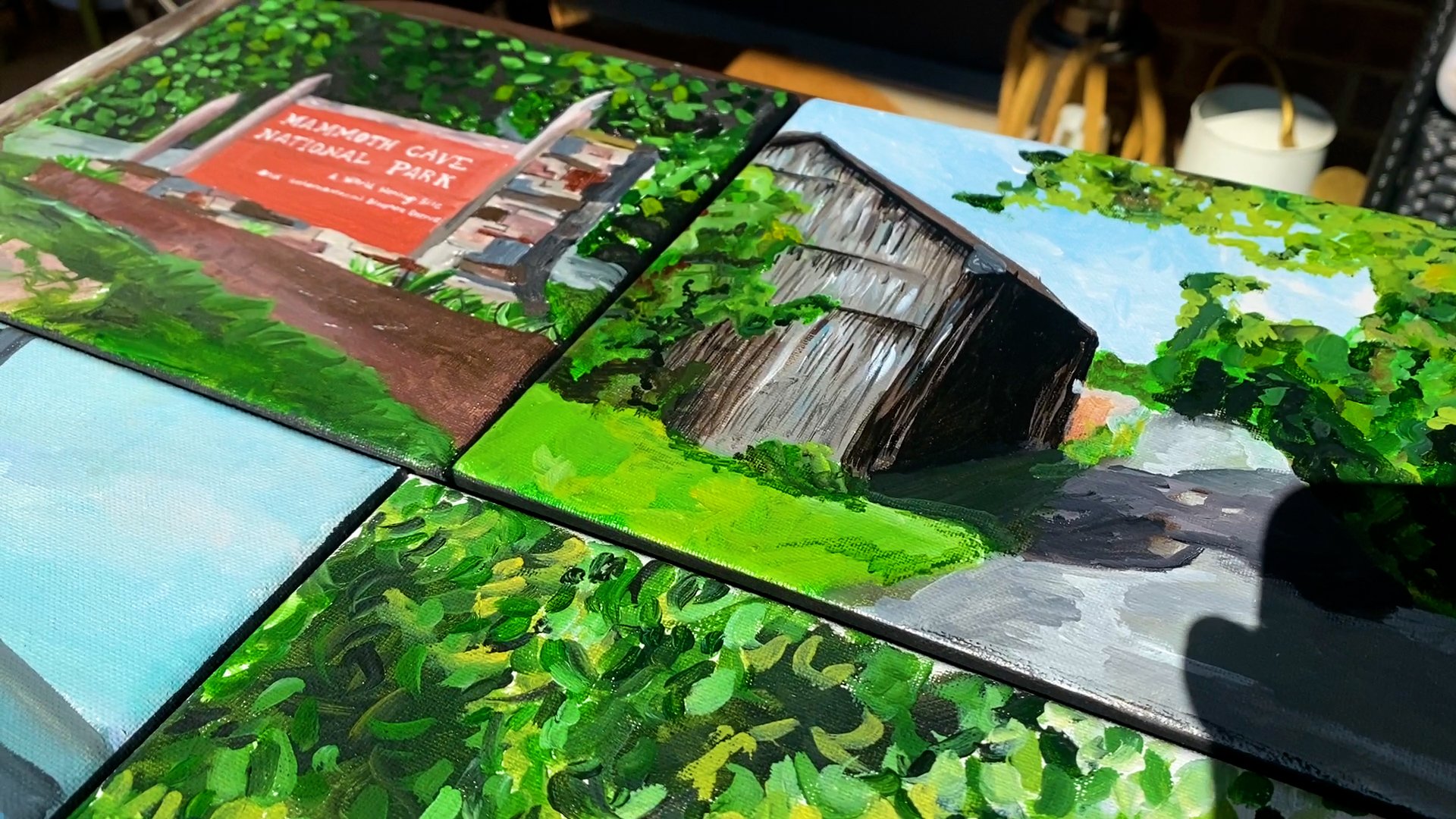 Update: The Genter sisters reached out again to News 40 following this interview with amazing news. One Arkansas church heard how they were fundraising… and donated over one-thousand-six-hundred dollars to the cause.
BOWLING GREEN, Ky. – 17-year-old Bowling Green High School artist Chaney Genter is helping Eastern Kentucky's flood victims the best way she can: with her paintbrush.
"It was just heartbreaking knowing that some of my friends were probably going to lose their houses," said Chaney.
She wanted to help immediately.
"I was like, I need to help. I need to do something, and I started painting. I kind of came up with the idea that I could tell my work around town, I could be doing something I love, but I could be helping people."
Since last month's flooding, Chaney has painted landmarks across the commonwealth – commissions all to raise funding for flood victims.
She realized early, though, she needed help. Chaney turned to her sister, 21-year-old Sarah Kate, who immediately stepped up to the plate.
"She made me an Instagram and Facebook account directly for art for Eastern Kentucky," said Chaney of her sister. "And [she] reached out to so many people to help while I've been working on all the art and concept stuff.
Sarah Kate said, "We've got people from Arkansas who are sending donations and friends from Tennessee. We've got people from Europe sending donations. We're baffled at how far this has been able to reach."
The Genter sisters told News 40 Monday morning they're already seeing results.
"Last night we were at $360, and this morning we're already at $500, which is nuts," relayed Sarah Kate.
Chaney and Sarah Kate will send the funding through Emergency Management to benefit the flooding victims directly.
"I'm so excited to be helping people and just really see all of our work having an outcome and reaching so many people," said Chaney.
"Hopefully we can help them like they helped us back in December," added Sarah Kate.