WKU international students celebrate Thanksgiving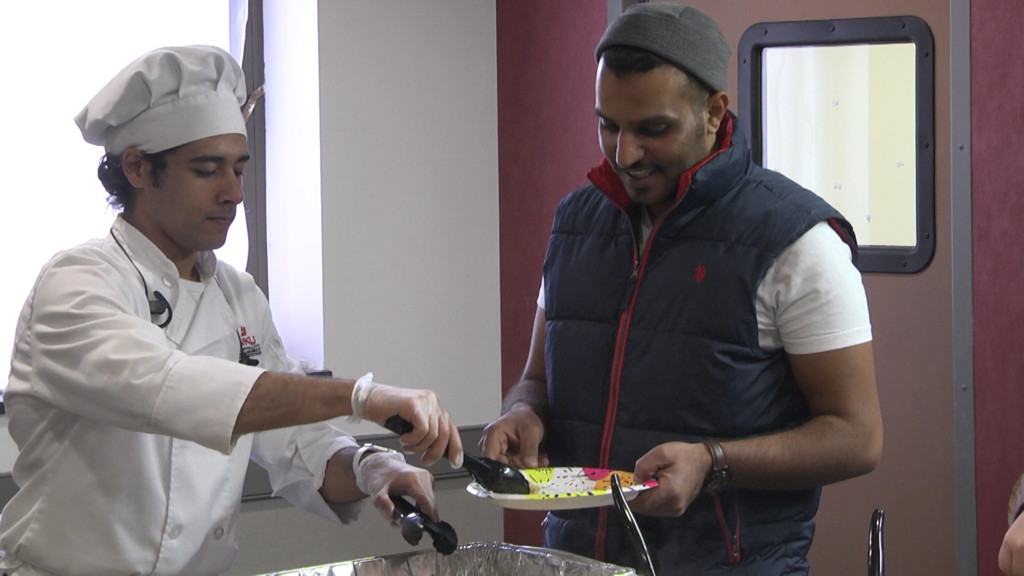 BOWLING GREEN, Ky. – Most students at Western Kentucky University head home during Thanksgiving break.
However, many of the international students on the Hill don't have that option.
They also aren't used to celebrating Thanksgiving.
WKU's College of Health and Human Services had a way to address both of those issues as it held a free Thanksgiving meal for foreign students for the fourth consecutive year.
Thirty-four WKU students volunteered to help make the food and set up the meal the two days prior to the feast.
From turkey to mashed potatoes to pie, all the traditional Thanksgiving dishes were served, some of which the international students have never had the chance to try before.
This meal not only offers them a free meal during the holiday, it gives students, staff and faculty the chance to learn more about each other's culture while celebrating an American tradition at the same time.
Last year over 70 guests attended the meal.