WKU Forensics Team wins NFA national championship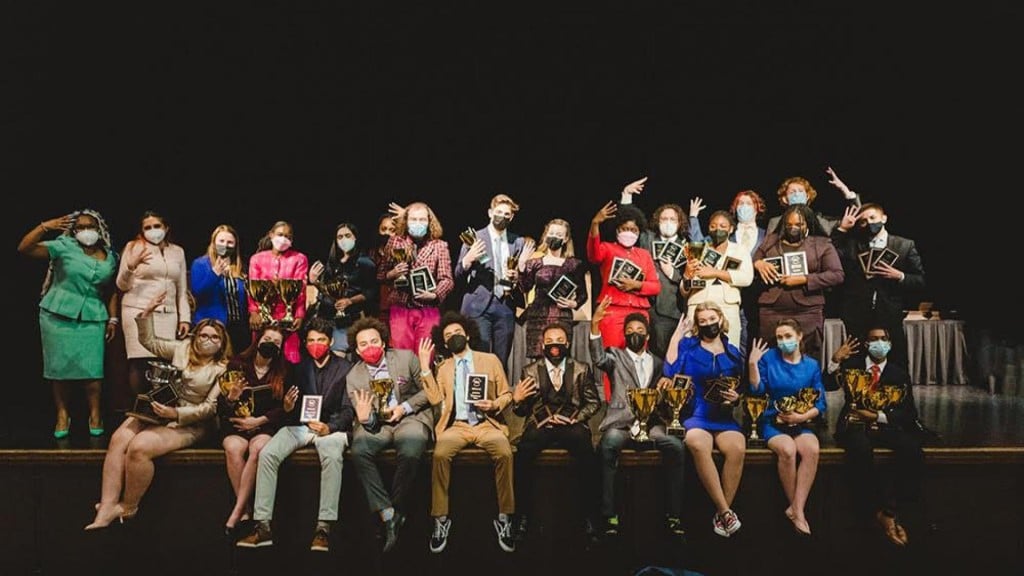 BOWLING GREEN, Ky. – The Western Kentucky University Forensics Team has won the National Forensics Association National Tournament sweepstakes championship.
The tournament was hosted by Illinois State University April 15 to 18. WKU sent 28 competitors with a total of 82 individual event entries to the tournament. Out of the 82 entries, WKU advanced 75 of the entries to the octofinal round, 51 entries advanced to the quarterfinal round, 33 entries advanced to the semifinal round and 17 individual event entries advanced to the final round of the tournament.
WKU also entered eight debaters in the tournament. Six of the entries advanced to the elimination rounds, and two advanced to the top 16. Senior Tess Welch advanced to the final round. This is the third straight year WKU has been represented in the top two of Lincoln-Douglas debate. WKU was awarded third place in sweepstakes for debate.
Director of debate chad meadows said: "Returning to the final round of Lincoln-Douglas debate for the third straight year is a testament to the program's consistency. Every member of the team pulled together to help create that opportunity."
Four WKU speakers received Pentathlon awards in recognition of the total points individuals earn across multiple events. Senior Paige Allbright placed third overall.
Director of forensics Ganer Newman said that, for many reasons, this was one of the most difficult national experiences the team has ever prepared for. Newman spoke of the logistical challenges leading up to the national tournament, never knowing if the national competition would pivot to an online format.
"Our plan was to begin the season virtually and then migrate the students to in-person regular season competitions to practice their in-person skills for nationals," he said.
Unfortunately, every planned in-person competition eventually switched back to virtual.
"As the dominoes fell, we realized we would not be able to provide these students with an in-person competitive experience prior to nationals, making it extremely difficult to prepare these students for what to expect when they stood up to speak in front of a crowd of 300 people."
Additionally, the team was working in a different building for the first time in 15 years. To prepare, the students used spaces in Cherry Hall, Kelly Thompson Hall and Ogden College Hall and hosted showcases to practice the dynamics of speaking before larger audiences.
"We sincerely appreciate those departments and faculty members for being patient with us in a situation that was less than ideal," said Newman.
Despite challenges, WKU was crowned the open sweepstakes champion for individual events. The university of Texas at Austin placed second, Eastern Michigan University placed third, Lewis and Clark college placed fourth, and Illinois state university placed fifth.
Newman said this national championship victory is both deeply personal and one that belongs to the community.
"I lost my fully vaccinated father to the virus during the first week of this season. Some of our coaches, like so many members of our community, were also impacted by the devastating tornado this December. This is not just a victory for WKU Forensics. For me, this win is for every person in our community who has ever felt hopeless. Even in times of catastrophe, hope wins," he said.