Telecommunicators graduate from the KSP Training Academy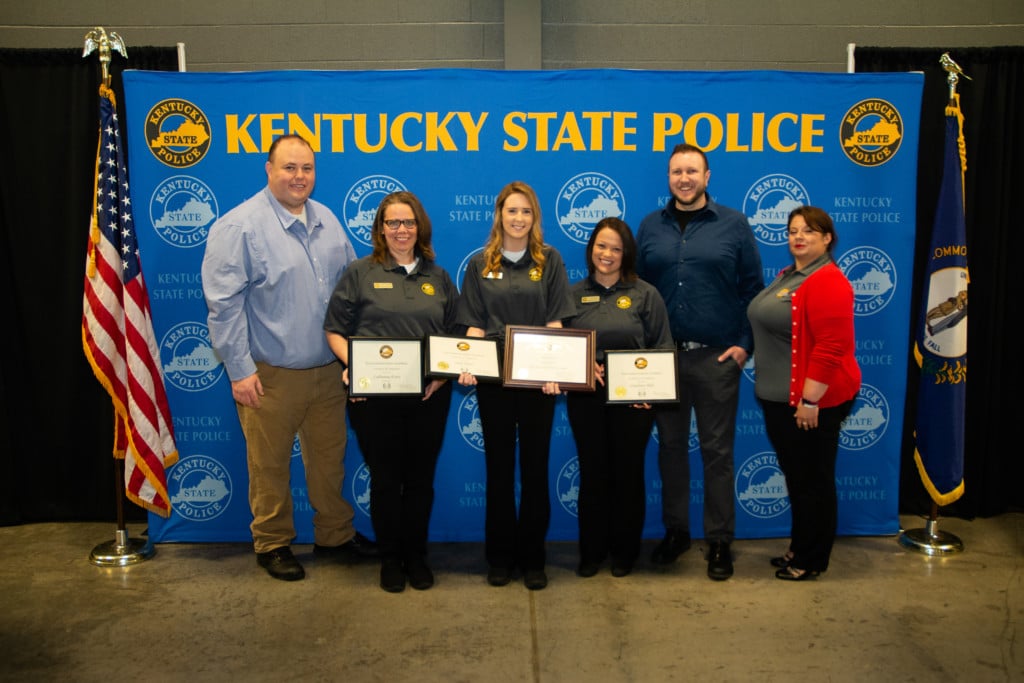 FRANKFORT, Ky.- Kentucky State Police is recognizing the most recent graduates of the agency's in-house Telecommunications Academy.
Twenty KSP telecommunicators from throughout the state graduated last week, three of them are from the southern Kentucky region.
Students completed 236 hours of instruction over a six-week period at the KSP Training Academy in Frankfort.
"Across the state, KSP telecommunicators provide a lifeline to both citizens in need and officers in the field," said KSP Commissioner Rick Sanders. "They serve as an unseen, but vital link in keeping law enforcement officers and the public safe at all times of the day or night."
Curriculum includes; legal liability, limits of telecommunicator authority, the telecommunicator's role in public safety, interpersonal communications, customer service, interaction with the news media, stress, ethics and confidentiality, responder safety, basic fire dispatch, state emergency operations plans, criminal justice information systems, cardio pulmonary resuscitation, first aid training, emergency medical dispatch and special needs callers.
The group of students represent 11 different agency posts.  The Post 3 graduates of the 14th KSP Telecommunications Academy included: LaDonna Estes of Edmonson County and Courtney Hall and Sara Davis, both of Warren County.
Jason Long, law enforcement training instructor at the Kentucky State Police Academy, offers this advice to those interested in the job:
"You need to think hard about whether you are willing to make the sacrifices you have to make. You have to spend time away from your family. You have to work weekends and holidays. With all the continuing training required, there is a big investment of time and you need to be sure you can make the commitment."