Mammoth Cave National Park hosts naturalization ceremony inside cave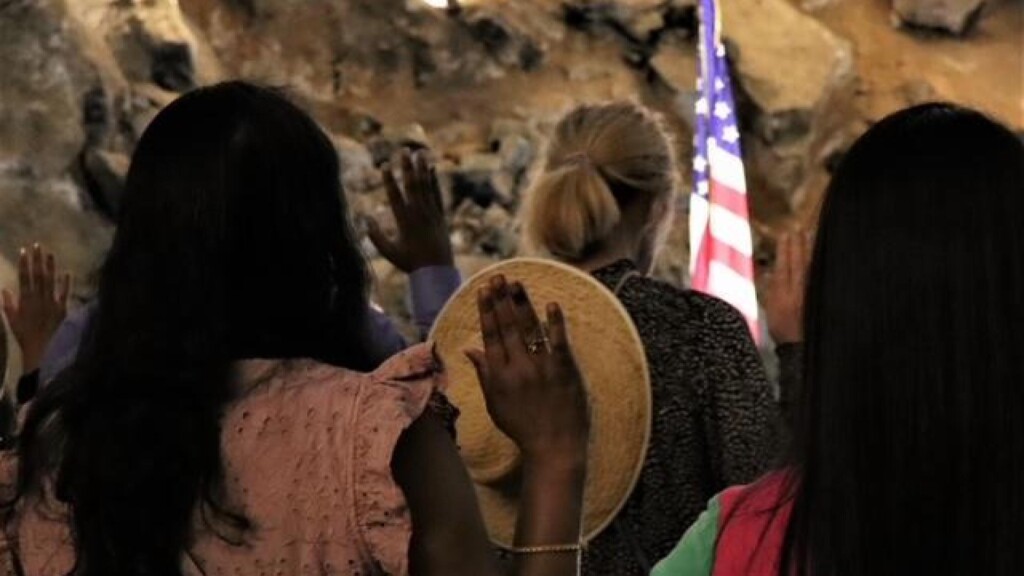 MAMMOTH CAVE, Ky. – Mammoth Cave National Park welcomed 27 new citizens of the United States during a naturalization ceremony held within Mammoth Cave Thursday.
Along with U.S. Citizen and Immigration Services, the park hosted the ceremony at "The Methodist Church" area of the cave.
The ceremony was overseen by United States District Court judge Greg N. Stivers.
"It is an honor to welcome and congratulate these brand new citizens of the United States to Mammoth Cave," park deputy superintendent Jay Grass said. "We are proud that our park, with its deep connections with history and culture, can serve as the location for this very special moment in their lives. Mammoth Cave is now a part of their story, and they are a part of ours."
The park says the new citizens hail from 20 different countries but now live throughout Kentucky.
According to Mammoth Cave, becoming a new citizen is a voluntary process which requires each individual to meet eligibility requirements and go through a 10-step naturalization process that includes written applications, testsand personal interviews. The new citizens were accompanied to the ceremony by members of their families who supported them on their path to citizenship.
The naturalization ceremony is an annual event held within the cave each spring, but because of the COVID-19 pandemic, Mammoth Cave says the ceremony has not taken place since 2019.