How to keep your pets safe on Halloween… one pet especially targeted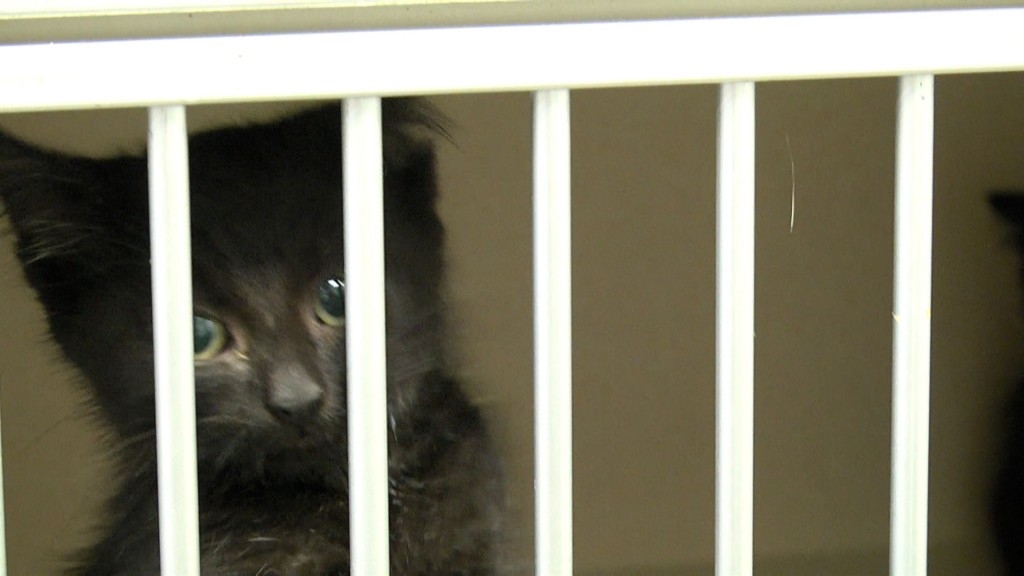 BOWLING GREEN, Ky. – While Halloween is a fun time for kids to dress up, trick-or-treat and of course dig into candy staches, the holiday can be a tough time for pets.
At All Creatures Animal Hospital, veterinarian Dr. Vicky McGrath said that for some pets, seeing people come to their doors in costume can trigger their instinct to protect their families, and they might lash out at trick-or-treaters with aggression.
She said for everyone's safety, it's best to consider putting their pets up on Halloween night.
McGrath also advised that with candy all over the place this week, put the sweets stash somewhere far away from four-legged reach.
She warned that if someone's pet accidentally eats candy they should immediately call a veterinarian for help.
She said one animal especially has it rough due to Halloween stigmas.
"It's a particularly rough time for black cats," said McGrath. "A lot of times, black cats get a bad wrap, so this time of year, keep your black cats up." 
McGrath said that for black cats and all animals, it's a smart idea to make sure they're wearing reflective collars on Halloween night.