Gov. Andy Beshear, Salvation Army begin Red Kettle season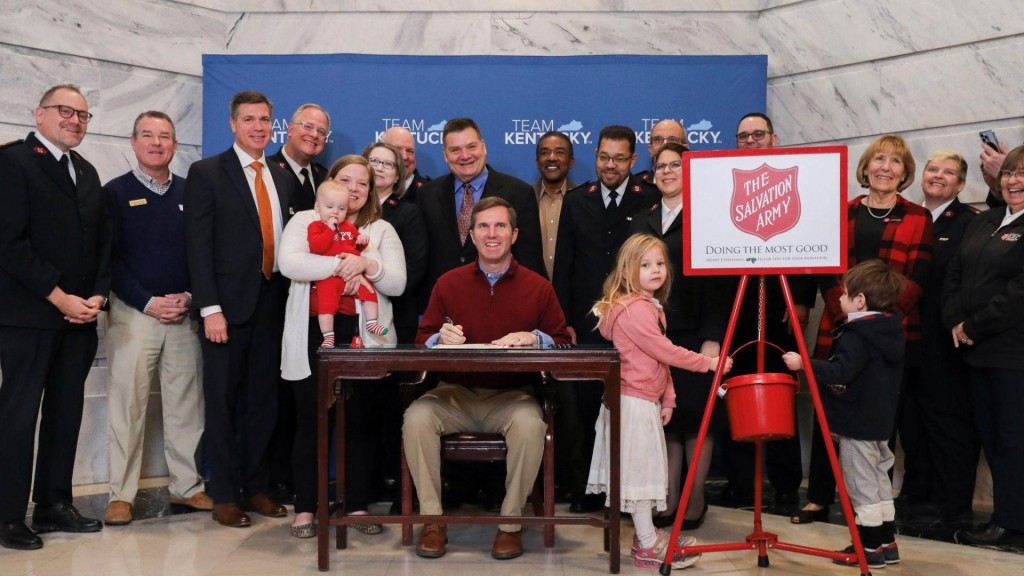 FRANKFORT, Ky. – You may be familiar with those iconic red kettles outside of grocery stores near the holiday season.
Gov. Andy Beshear and other local leaders are kicking off The Salvation Army's Red Kettle season. Together, the governor and local leaders and volunteers proclaimed December as Love Beyond Christmas Month in honor of the organization.
The kettles debut annually near the holiday season as a way for communities to give back to those in need.
Beshear is reminding us all how the Salvation Army has helped Kentucky during our multiple natural disasters this year.
Beshear said, "Let me just say thank you. Thank you to the folks that support this organization, for all that you have done this past year, to help our people over come these challenges. Following the tornadoes in the West, the Salvation Army was there. Following the flooding in the East, the Salvation Army was there."
The governor encourages the community to go out and donate to the nonprofit organization if you're able.
For more information on where you can find these red kettles, you can check the Salvation Army of Bowling Green's Facebook page.
This week we enter the season of giving, and whether Kentuckians are in need of food, shelter or clothes, the @SalvationArmyUS is there. I was proud to join local leaders and volunteers to proclaim December as Love Beyond Christmas Month in honor of this incredible organization. pic.twitter.com/YBPTXpTUkB

— Governor Andy Beshear (@GovAndyBeshear) November 22, 2022