Bowling Green churches ask you to help fight cold pains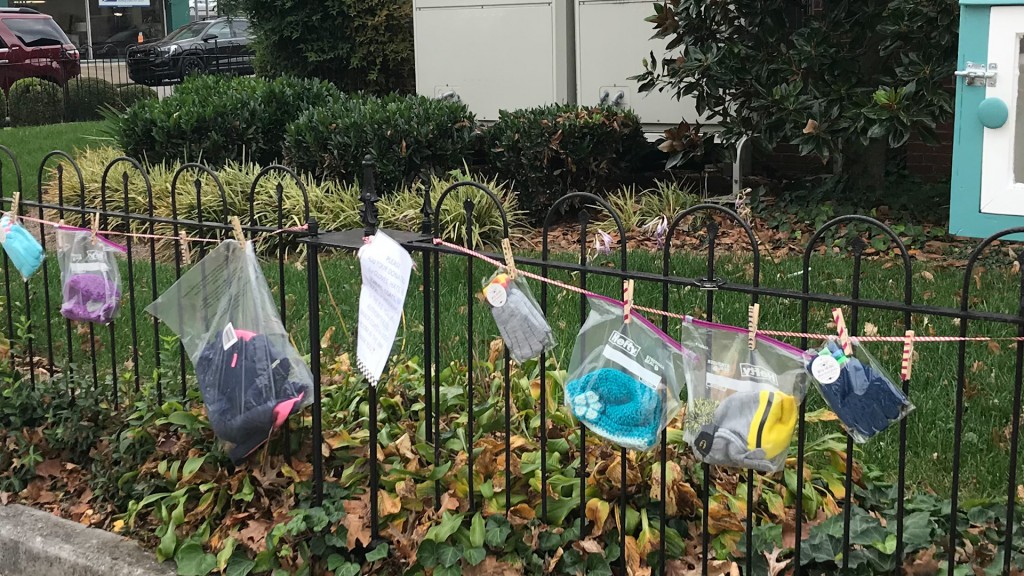 BOWLING GREEN, Ky. – The Presbyterian Church of Bowling Green is hosting their Gloves with Love Cold Weather Drive donation for the second year in a row. 
The church leaves packaged cloves hanging outside their building. People can take what they need.
People either donate gloves inside the church or hang them up right on the line outside. 
The church asks specially for children's gloves and thick gloves for adults. They also need hats and scarves.
Presbyterian Church of Bowling Green member Susan Thomison said, "You just take what you need and leave what you want. So, that's kind of the idea behind it. Some people are more apt to just walk up and select than to ask for items."
Also, Crossland Community Church in Bowling Green is hosting their annual Socks for Seniors. People can donate socks, especially with rubber bottoms to the church. 
Christian Family Radio will take the socks to senior living facilities all around Bowling Green. 
Crossland Director of Communications Savannah Smith said, "How can you meet a need for somebody in the cold? That is a great thing to think about. Always, always, always, how can I love them well make them warm."