WNKY EXCLUSIVE: Bowling Green man purchases gift cards from eateries that were scammed to donate food to the homeless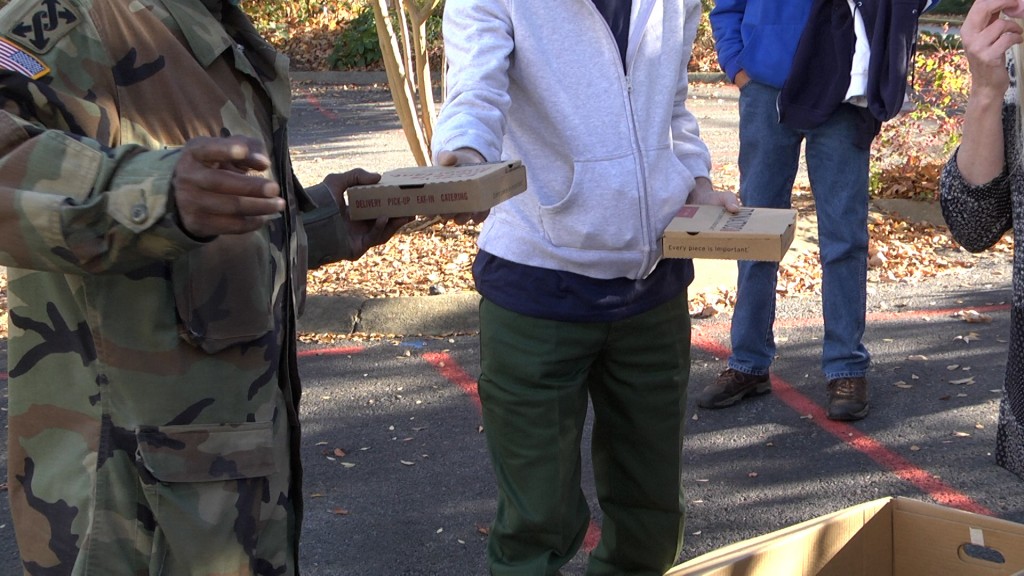 BOWLING GREEN, Ky. – About a month ago, a man calling himself "Andrew" called at least seven local restaurants and placed huge carry out orders.
The man never showed up to pick up those orders.
In total, "Andrew" caused more than $2,000 in losses to the local eateries.
The owner of a local carpet store, Shop at Home Carpets, heard about the scam and decided to purchase about the same amount in gift cards from each restaurant that was lost to the scammer.
So far, that owner, Wade McCoy has purchased $900 worth of gift cards from Donatos, Hilligan's and Overtime.
McCoy said he will also be purchasing hundreds of dollars in gift cards soon from the other businesses impacted.
"As a local business owner, it made me feel like that's bad because restaurants took a big hit during this time with COVID and luckily our business has been good. I just thought of them as business owners how hard it'd have to be to lose that much money and I thought, 'I want to reimburse them and buy those gift certificates back in those amounts,'" said McCoy.
McCoy could keep the gift cards for himself or give them as Christmas presents to his workers, but instead, he decided to donate those gift cards to feed the homeless.
Shelly Adwell, the coordinator for Helping Hands of Bowling Green, spends much of her time helping the local homeless population.
Thursday, McCoy gave the gift cards to Helping Hands of Bowling Green to purchase and distribute the food.
"For him to step up and say. 'Hey. I'm going to help these other businesses,' because he is a business owner and he knows how it is, is amazing. But not only that, he's helping the lowest of the lowest people of our community that have nothing, nothing. I mean they literally have no where to stay. They are sleeping in abandoned houses or under bridges or on sidewalks. I mean, just like this morning I got several 'I'm so cold' this morning. You know? I mean they have nothing and it's amazing that he's giving back. He's not only helping the restaurants, but he is also feeding the less fortunate," said Adwell.
Later the same day, Adwell purchased pizzas from Donatos and distributed the food in downtown Bowling Green.
Robert Cardwell, a local homeless man, was thankful for the pizza.
"It's a hard spot but to me, when I get up in the morning I see sunshine shining, I know the Lord's blessed me another night and that is how I get myself through day to day until maybe something better happens for me. I'm just grateful for all the help that we get from people like these people. God bless them all," said Cardwell.
The amount of hometown love spreading in the community did not end there.
A manager from Donatos, Nick Lawson, showed up to help distribute the pizzas and made a big announcement.
"We are actually going around and giving checks to the other restaurants that did get scammed. So Hilligan's, Mister B's, they will we getting a check from Donato's to help just recover some of those losses because of the big fake order that came in really, really took a hard hit on them. But one of the things that we really want to do, like I said, is dive into the community. And I think right now, if we don't dive in to those who need it the most, like these people out here right now, then we are not really being good stewards of what we can do with our business at Donato's," said Lawson.
CLICK HERE to see the original story of the scammer.