WKU Volleyball coaches Hudson, Griffin react to Cavanaugh's cancer remission: "Her resiliency has been incredible."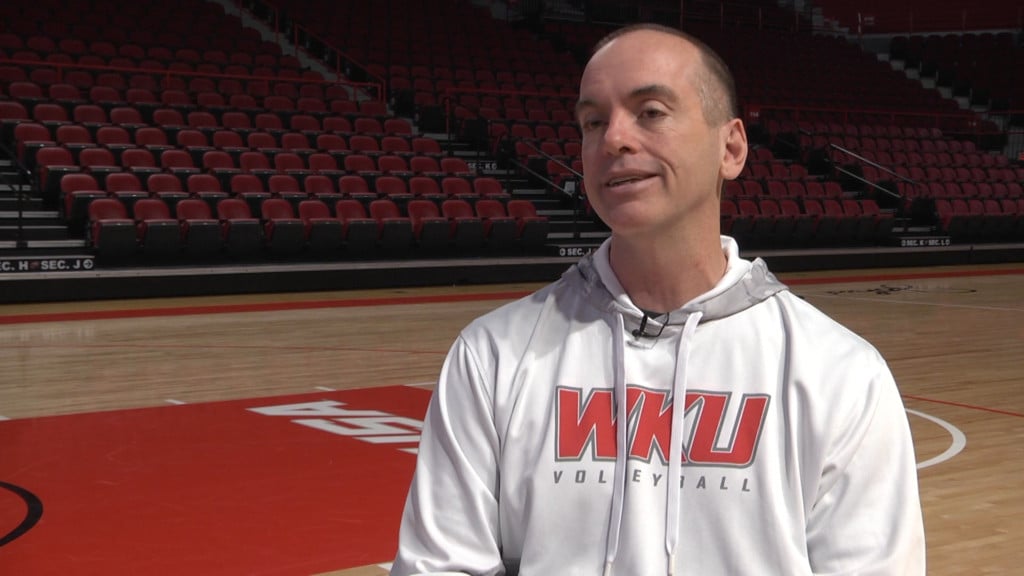 BOWLING GREEN, Ky. – Alyssa Cavanaugh had finished up her volleyball career at Western Kentucky University, graduated, and was preparing for a professional career playing overseas. She had even discussed with her former coach, Travis Hudson, all the wonderful things she would get to experience playing abroad. Alyssa has yet to experience those things – and it's because of an unexpected diagnosis she received in September. The four-time All-American had acute lymphoblastic leukemia (ALL).
"I think shock is probably the emotion that came first," said Kristi Griffin, an assistant coach for WKU Lady Topper Volleyball.
"Hearing that news really stopped me in my tracks," added Lady Topper Volleyball Head Coach Travis Hudson. "Certainly life's been different from that day forward."
Trips to the hospital, lost hair, and chemotherapy treatments had now become part of this different life, yet from the beginning of this fight, and despite the initial shock, Hudson had a simple message for her.
"We're gonna win," he said. "From day one, that's been it."
Beating cancer isn't an easy fight, but on Monday, Cavanaugh received news that signaled she's one step close to winning this bout.
"Obviously, this was a long time coming," Griffin said. "They had been hoping for remission every month after she was first diagnosed in September."
Cavanaugh shared the good news on Twitter, tweeting that her cancer was finally in remission.
"To finally get the news that she's achieved remission just allows her to take the next step in the journey," Hudson said. "I'm excited for her."
Cavanaugh's fight isn't done quite yet, though. She still needs to undergo a bone marrow transplant, one Cavanaugh will receive from her own father in the coming weeks at a hospital in Cincinnati, Ohio.
According to Hudson, though, this is just another challenge he feels she is fully capable of overcoming.
"Her resiliency has been incredible," he said. "I think I take more pride in seeing that out of her because it's true toughness."
There's been no shortage of ups and downs, good days, and bad days throughout Cavanaugh's journey. Yet, through all of this, she's become a role model and an inspiration to everyone in the entire volleyball community.
"She's become a beacon of hope for a lot of people in a lot of ways," Griffin said. "She has handled herself so well. She has fought and been so strong throughout this whole process."
Keep fighting, Alyssa. Win 124 is so close.