What to know about road changes for Duncan Hines Days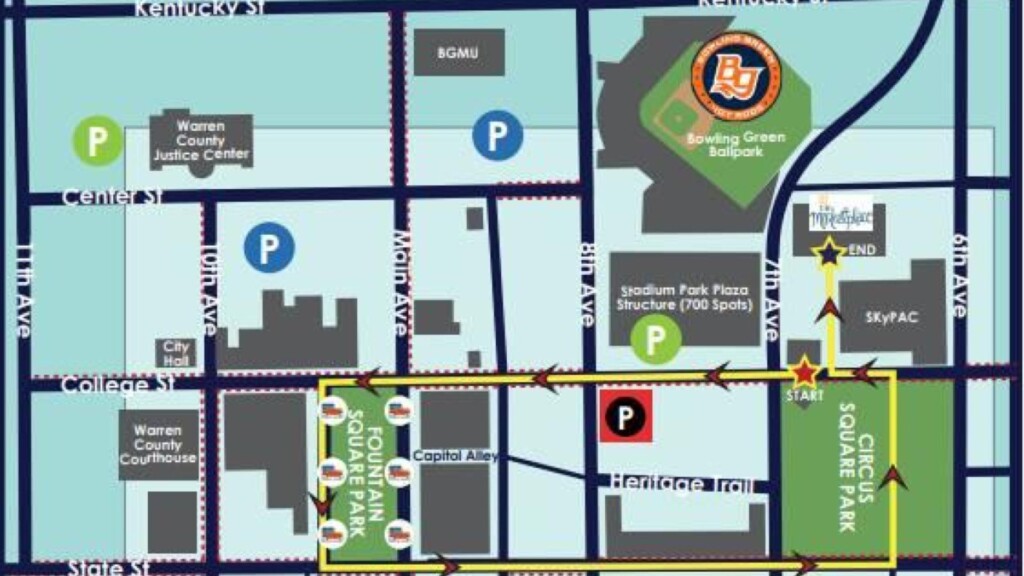 BOWLING GREEN, Ky. – There will be some changes to parking and road closures in downtown Bowling Green for Duncan Hines Days events on Thursday, June 8.
Here are the upcoming events and respective closures to expect:
At 1 p.m., drivers can expect a closure at the intersection of Park Row and College Street and Main Avenue and State Street for the Vintage Car Cruise-In.
From 3-4 p.m., Vintage Car Cruise-In participants will be parked along Park Row and Main Avenue, as well as the sides of Fountain Square.
At 4:25 p.m., Uncle Duncan's Walk n' Wheels parade staging area will take place on College Street between East Sixth Avenue and East Seventh Avenue. Entry will be shut down at East Sixth Avenue and College Street.
The parade will begin at 5 p.m. and end at 6 p.m.
Streets will reopen at 6:15 p.m.
For more information on events taking place tomorrow for Duncan Hines Days, click here.
For further details on events later this week, as well as free parking and traffic impacts, visit duncanhinesdays.com.