Duncan Hines Days to serve up celebration in downtown Bowling Green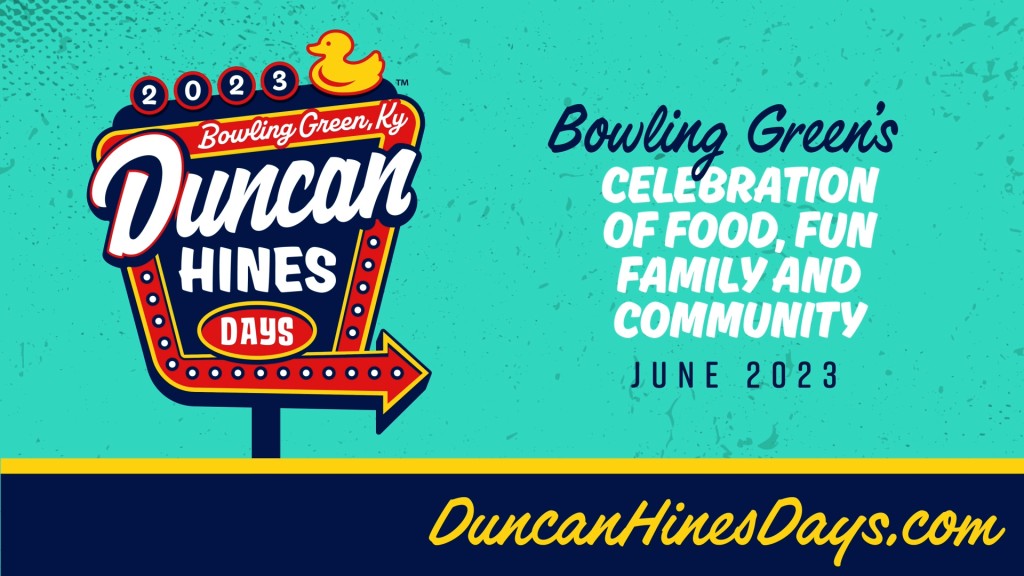 BOWLING GREEN, Ky. – Duncan Hines Days is taking over Bowling Green, and you can catch some fun events starting Thursday right here downtown.
On Thursday, June 8 at 3 p.m., the classics roll into town for the Vintage Car Cruise-In.
Later that evening at 5 p.m., you can join the community for Uncle Duncan's Walk n' Wheels Parade.
The parade will begin at Circus Square Park and circle Fountain Square Park before ending at SoKY Marketplace for the Community Ice Cream Social.
The ice cream social, presented by Houchens Food Group, will start at 6 p.m. with plenty of ice cream to try and food trucks. During this time, a Mini Dolly Pageant will take place, hosted by Natasha Neely as Dolly Parton. Visitors can look forward to live music from Bueller's Day Off after the pageant.
This weekend, you can also check out the free Eats & Beats Music Festival on Saturday, June 10 from 4 to 10 p.m. at Circus Square Park.