Thunderfest to return to National Corvette Museum Amphitheater July 1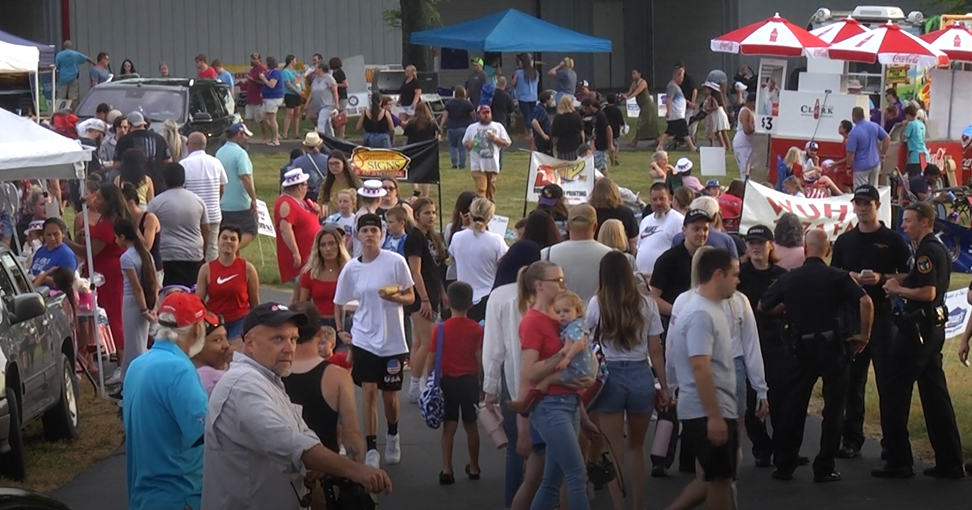 BOWLING GREEN, Ky. – Decades of tradition are returning for another year of fireworks at the National Corvette Museum Amphitheater.
On Saturday, July 1, you can bring the whole family to enjoy 2023 Thunderfest Fireworks.
For the past 52 years, the Kiwanis Club of Bowling Green says it has presented the hit fireworks shows. Title sponsor Meijer is inviting you to join friends and family for food trucks, live entertainment and a free kids zone.
The Kiwanis Club of Bowling Green says early-bird pricing is $20 per carload when gates open at 3 p.m. After 5 p.m., carloads will cost $25.
For entertainment, guests can expect music from Tyrone Dunn and Kin-Foke, Trevor Martin and Bad Navigator, according to the Kiwanis Club.
Last year, Thunderfest raised more than $30,000 benefitting over 30 local organizations that serve children and families, with 100% of the proceeds returning to nonprofits.
For more information, visit BG Thunderfest on Facebook or bgkiwanis.org.