Three juveniles injured in fatal collision in Hart County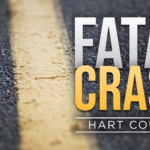 Munfordville, KY. (September 27th, 2021) – On Monday, Septmeber 27th, 2021, the Kentucky State Police Post 3, Bowling Green, responded to a single vehicle collision that occurred in Hart County just before 5:30 AM. Troopers responded to the scene of the collision located near the 2400 block of Cub Run Highway.
Preliminary investigation indicates that a 1996 Toyota 4Runner, being operated by 39 year old Jessica Hayes, of Munfordville, was traveling eastbound on Cub Run Hwy near the 2400 block. Hayes lost control of her vehicle when she swerved in an attempt to avoid striking an animal that was in the roadway. The SUV exited the right shoulder of the road causing the vehicle to overturn. The front passenger, 43 year old Arthur J. Jarem, of Munfordville, was ejected from the vehicle. Jarem was transported from the scene by Air Methods to Baptist Health in Elizabethtown where he was pronounced deceased. Jessica Hayes and 3 juvenile passengers were transported to the Medical Center at Caverna where they were treated and released.
The investigation continues and is being led by Trooper Michael Wathen. He was assisted on the scene by Hart County Sheriff's Office, Munfordville Police Department, Hart County EMS, Air Methods, Horse Cave Fire Department and Munfordville Fire Department.