Tennessee man charged with DUI, speeding after pursuit in Logan County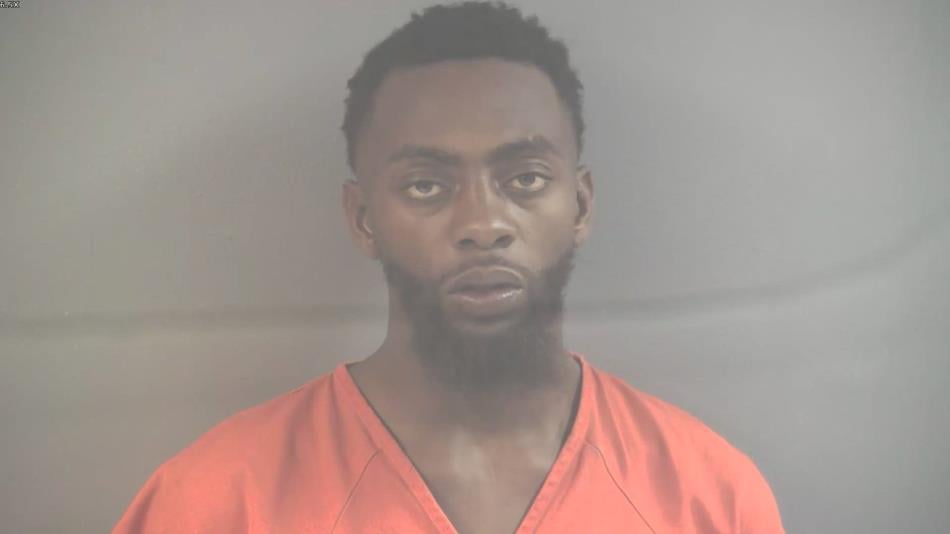 LOGAN COUNTY, Ky. – A Tennessee man has been arrested after authorities say he led a high-speed vehicle pursuit on Saturday.
The Logan County Sheriff's Office says a man, who appeared to be impaired, was seen driving along U.S. 68-80 at a slow rate of speed and weaving into the oncoming lane Saturday night.
Authorities say they also confirmed the car had been reported stolen out of Tennessee.
When deputies tried to pull over the driver, identified as Davion Wilson, 27, of Springfield, Tennessee, authorities say Wilson took off, speeding down the Bypass.
Wilson led deputies on a chase that reached over 100 mph, authorities say.
Authorities say Wilson hit two vehicles during the chase before the car caught fire, and he took off running.
Deputies eventually reached Wilson and took him to the Logan County Detention Center.
Wilson faces charges of operating a motor vehicle under the influence, second offense (aggravating circumstances), speeding 26 mph or more over the speed limit, reckless driving, driving on a DUI suspended license, first offense (aggravating circumstances), receiving stolen property between $1,000 and $10,000, disregarding a stop sign, failure to or improper signal, driving too fast for traffic conditions, disregarding a traffic control device – traffic light, failure to wear seat belts, excessive window/windshield tinting, improper passing, disregarding a compulsory turn lane, obstructing a highway, rear license not illuminated, failure to produce an insurance card, first-degree criminal mischief, third-degree criminal mischief, first-degree fleeing or evading police (motor vehicle), first-degree fleeing or evading police (on foot), failure to report a traffic accident, leaving the scene of an accident – failure to render aid or assistance, first-degree wanton endangerment of a police officer, first-degree wanton endangerment, possession of marijuana and drug paraphernalia – buy/possess.