Supply chain issues lead to possible Thanksgiving meal shortages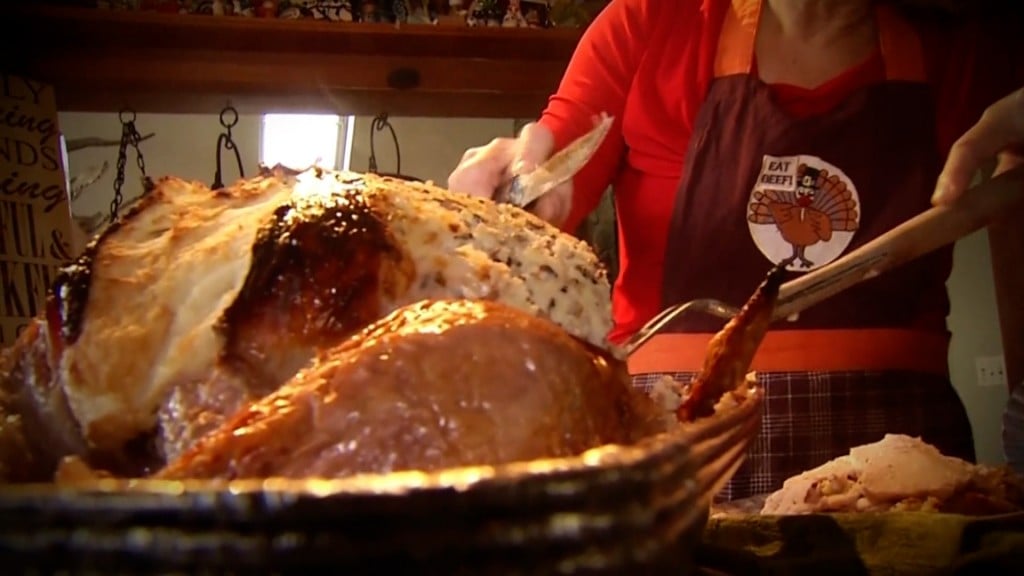 BOWLING GREEN, Ky. – If you are looking forward to a Thanksgiving dinner in a month, you may need to go ahead and start planning now.
This year continues the issues some found in 2020 as the supply chain is still not functioning at full capacity.
Businesses trying to get items from point A to point B are seeing that happen much slower than it was before the pandemic.
Steve McClain, with the Kentucky Retail Federation, said stores are ordering the items they need to restock but the trucks just aren't able to get it all to them.
"The national producers are encouraging the stores to not run as many sales. So, hopefully, that can stretch out the supply through the whole holiday season," said McClain.
This supply issue is causing businesses to put limits on different foods which could mean shelves will be empty of certain foods for Thanksgivings.
"Stuffing mix could be something that could be in short supply. I haven't really seen anything about turkeys or anything like that but what we are seeing, the prices on meat particularly is going up" said McClain.
This is not a time to panic, there will still be food available, it just may be harder to find the more popular Thanksgiving ingredients.
Because of the limits on how many turkeys people can buy at once, the Warren County Public Schools system is asking the public to purchase a turkey and donate it to the school to give out to students in need over the holiday.
"Where, in the past, we could buy 100 and more at a time. This year, it's not, it's one at a time. So that would literally mean us going in and going back out to the car, in and back out to the car, to serve our families. So, what we're asking is for families to buy an extra turkey and to bring it by central office or to their home school and donate that for a family need," said Todd Hazel, the director of student services at WCPS.
This program used to feed about 200 households, but due to COVID, last year they served around 350 and are expecting the numbers to be high again this year.
The last day to drop off a turkey is the day before Thanksgiving.
It is expected that the supply chain issues will continue throughout much of 2022.