South Carolina rescuers save cat with head stuck in soup can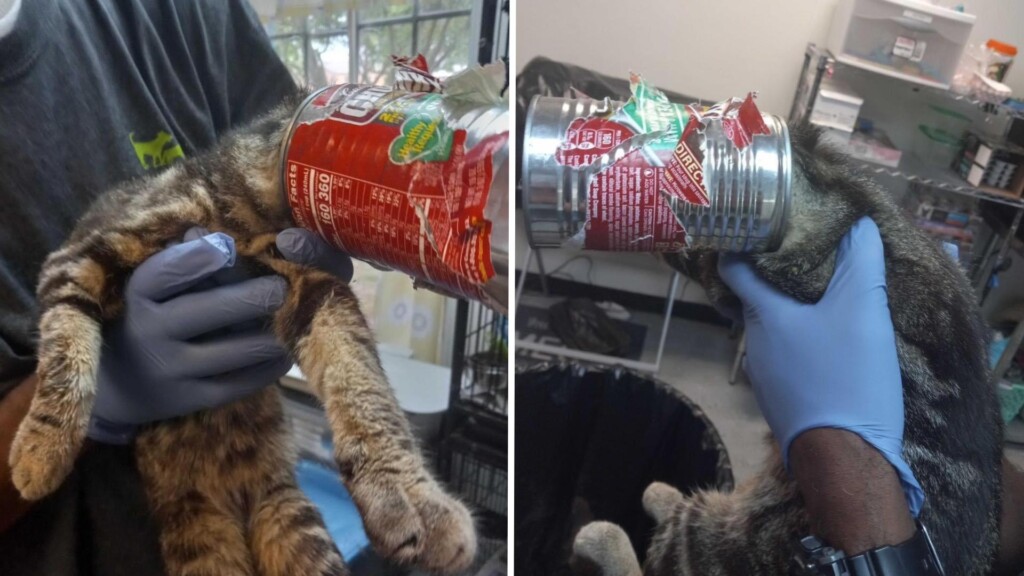 MARLBORO COUNTY, S.C. – A kitten found itself stuck earlier this week in a soup can and needed some help.
According to the Humane Society of Marlboro County, the cat was brought in Monday with the can stuck on its head.
After the animal's arrival, the rescuers say staff freed the kitten, which was taken to an area veterinarian for some cuts it sustained.
The kitten has since been referred to by the fitting name Campbell.
If you would like to inquire about adoption, you can reach the humane society at 843-479-3330.