Peaceful vigil held in Glasgow to recognize recent police brutality episodes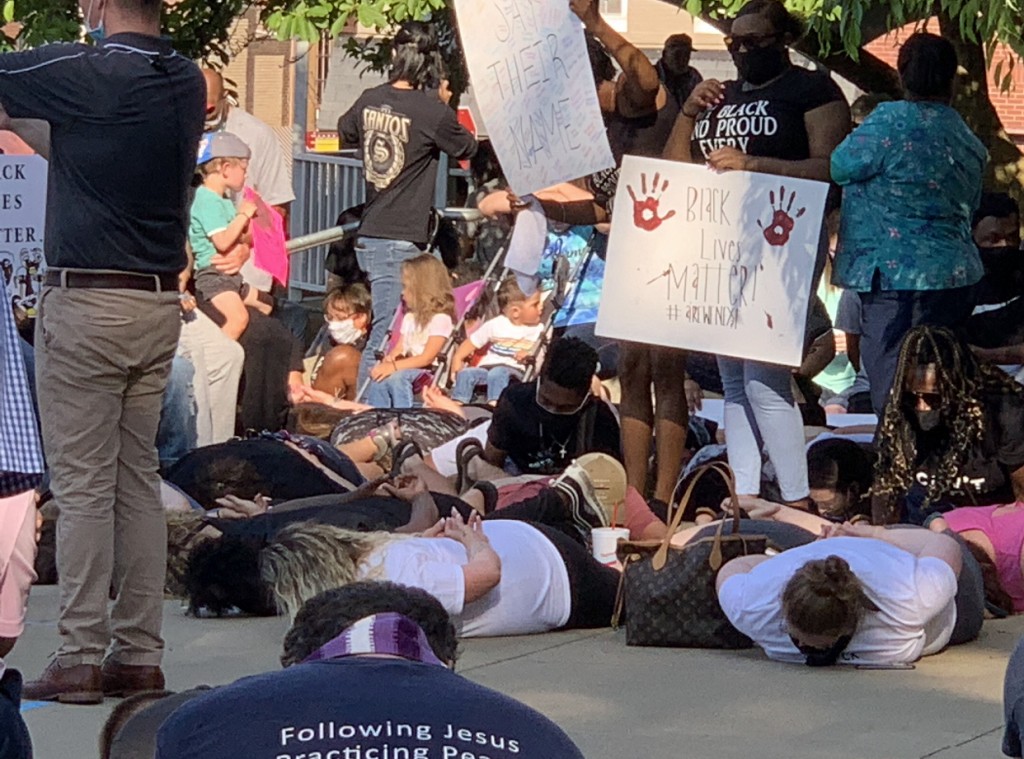 GLASGOW, Ky. – "I can't breathe."
These were the words uttered by several participants at a community vigil as they laid on the pavement for eight minutes and 46 seconds, the same amount of time George Floyd was under the knee of a Minneapolis police officer dying.
After a weekend of peaceful protests in Bowling Green, a vigil was held outside the Barren County Courthouse Tuesday night, peaceful as well.
The event was organized by local residents Sharmisha Childress and Mary Emerson Ash. The goal of the vigil was to bring attention to the recent episodes of police brutality that have led to the deaths of African Americans.
Local pastor Michael Rice and NAACP President Trevent Hayes spoke and at the end of the event.