No injuries reported after Fayette County school bus stops in ditch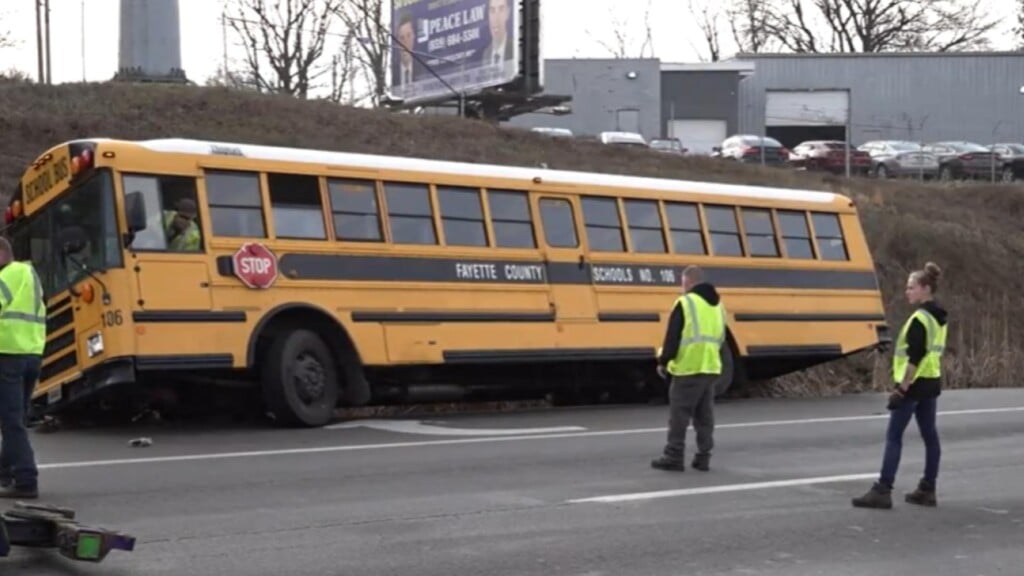 LEXINGTON, Ky. (LEX 18) – A school bus in Lexington went straight into a ditch this morning, giving Crawford Middle schoolers quite the scare.
Around 8:30 a.m., the bus reportedly left the road between Young Drive and Creative Drive on New Circle Road.
Initial reports indicate the bus was in the turning lane on a portion of New Circle Road without a shoulder when the back wheels of the bus veered slightly off the pavement.
Rather than risking an overcorrection, the driver followed safety procedures, easing the bus to a stop in the ditch, according to Fayette County Public Schools.
There were two adults on board, including the driver and a monitor, along with 40 students. No injuries have been reported, and the kids were able to get out through the emergency exit in the back of the bus.
Crawford Middle School held class as usual once kids eventually made it to campus.
Now, the bus driver will go through a drug test and screening, and the bus will undergo a mechanical test per protocol.
FCPS superintendent Demetrus LIggins says he "stands by" the driver's handling of the situation.
Liggins said, "It appears from what I understand that the bus driver did everything correctly. It was just an unfortunate accident."
He says the bus route will operate as normal tomorrow.