Nine Gatton Academy students awarded US Department of State Language Scholarships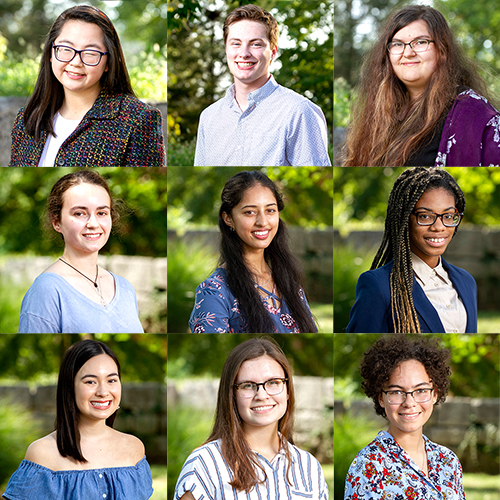 BOWLING GREEN, Ky. – In a press release issued Wednesday, May 13, The Gatton Academy of Mathematics and Science at Western Kentucky University announced that nine of their students have been awarded National Security Language Initiative for Youth (NSLI-Y) scholarships by the US Department of State.
These scholarships fund summer and traditional school year programs in which participants study critical languages, typically abroad. Because of the global Covid-19 pandemic, the 2020 summer awards are being made through a five-week series of virtual summer intensives. Participants will utilize technology to study the same content, while honoring current travel restrictions.
There are three critical language tracks at The Gatton Academy: Arabic, Mandarin Chinese, and Russian. Collaboration between the WKU Department of Modern Languages and the Chinese Language Flagship Program make these sessions possible.
This marks the 10th consecutive year that students at Gatton Academy have received these prestigious scholarships. Recipients are:
Cat Appleman – Elizabethtown High School
Michael Givens – Green County High School
Melanie Grimm – Paul G. Blazer High School
Margot Hare – Rowan County Senior High School
Krupa Hegde – Larry A. Ryle High School
Jada Hunter-Hays – LaRue County High School
Sarah Pedersen – Corbin High School
Lauren Taylor – Campbell County High School
Sasha Taylor – Dixie Heights High School
The Gatton Academy was established in 2007. It is Kentucky's first two-year residential program for gifted and talented junior and seniors, and has been named to Jay Mathews' list of top-performing schools with elite students, marking the tenth consecutive appearance.ac