NASA's chief scientist pays virtual visit to Gatton Academy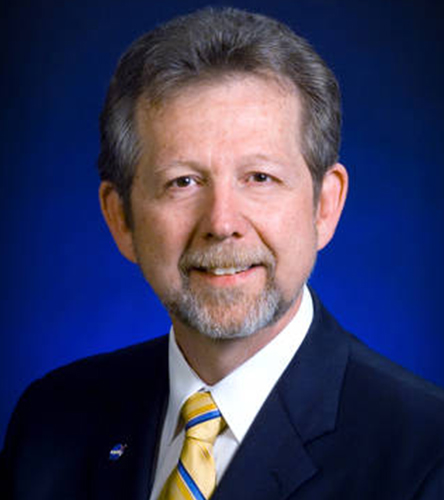 BOWLING GREEN, Ky. – NASA's Chief Scientist Dr. Jim Green recently visited students at The Carol Martin Gatton Academy of Mathematics and Science in Kentucky. The event took place Nov. 6 through a virtual presentation and question-and-answer session.
Video of the session is available online for Kentucky STEM educators to share with their students. Green shared a broad overview of NASA's areas of scientific inquiry in a 20-minute presentation. Green talked about NASA's planetary discoveries and upcoming missions exploring the Moon and Mars. Most of the time was saved for questions from current students and Gatton Academy alumni, including Dr. Ryan Gott ('13), who has accepted a Postdoctoral position with NASA's Kennedy Space Center, and Will Johnson ('13), a Thermal Engineer at NASA's Marshall Space Flight Center.
Green offered words of advice to current Gatton Academy students pursuing their STEM goals.
"You can do anything you put your mind to, you can prove it to yourself, I challenge you to prove it to yourself. Set a goal and make that goal," Green said.
Gatton Academy senior Ashwin Menon reflected on the experience. Menon said, "I appreciated the time that Dr. Green took out of his busy schedule to give aspiring STEM-students a glimpse of what life is like at one of the foremost science-based organizations in the world. His responses to our questions helped elucidate the research and missions NASA conducts while showing us the real-world applications of the subject material we learn in college."
Green's career is remarkable. After receiving his Ph.D. in Space Physics from the University of Iowa in 1979, he began working at NASA. He served as the Director of Planetary Science Division at NASA Headquarters before becoming NASA's Chief Scientist in 2018. Numerous successful planetary missions have occurred under his leadership, including spacecraft visits or flybys of Pluto, Mercury, Jupiter, the Moon, Vesta and Ceres, and the landing of the Curiosity rover on Mars. He has published extensively.
"We are incredibly honored to have had the opportunity to visit with Dr. Green and we are grateful he shared his time so generously. His abounding enthusiasm for scientific exploration was inspiring," stated Dr. Lynette Breedlove, director of The Gatton Academy. "His pursuit of knowledge and contributions to a field of science he loves serves as a model for all of Kentucky's outstanding STEM students."
About The Gatton Academy: Established in 2007, The Gatton Academy is Kentucky's first residential two-year program for gifted and talented junior and seniors. The Gatton Academy's students enroll as juniors and are full-time WKU students pursuing their interests in advanced science, technology, engineering and mathematical careers. The Gatton Academy has been named to Jay Mathews' list of top-performing schools with elite students for 10 consecutive appearances.