Meet Nova- Scottsville K9 picks out her own name!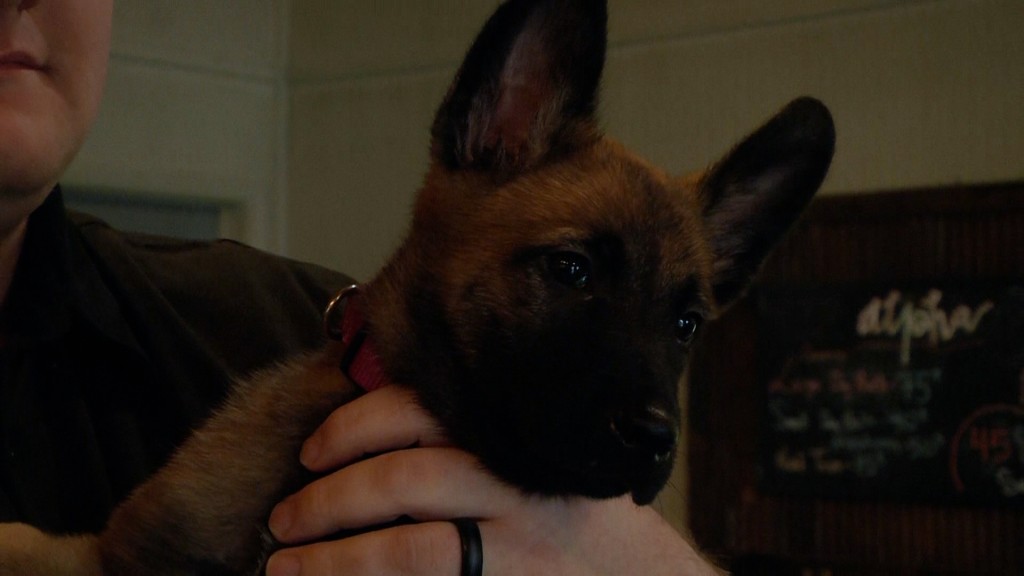 SCOTTSVILLE, Ky.- The new Scottsville K9 puppy has officially chosen her name…meet Nova!
On Wednesday, at Alpha Pet Boarding, the pup walked up to three cups and each one had a different name inside of it. The one she knocked over had the name Nova!
Earlier this week, the Scottsville Police Department had posted a picture of the pup on Facebook asking the community for name suggestions. They wanted citizens to be involved in the process as she's serving the community. 
Some of the things Nova will be doing include narcotics detection, article tracking, finding missing persons or suspects on the run.
She plays a big role in the police department, especially for Sergeant John T. Williams. 
"She's my partner, so in the worst case scenario I'm by myself and I need some assistance, she's like one of the other guys right there on scene with me. If something goes down where I need help she's right there, she's got my back. So that's the biggest thing I see in her is being my second partner in the car and having my back the whole time," said Williams. 
The other two name options were Liberty or Echo. Nova is a 8 week old female Belgian Malinois.