Man accused of slamming vehicle into detective's vehicle, arrested on drug charges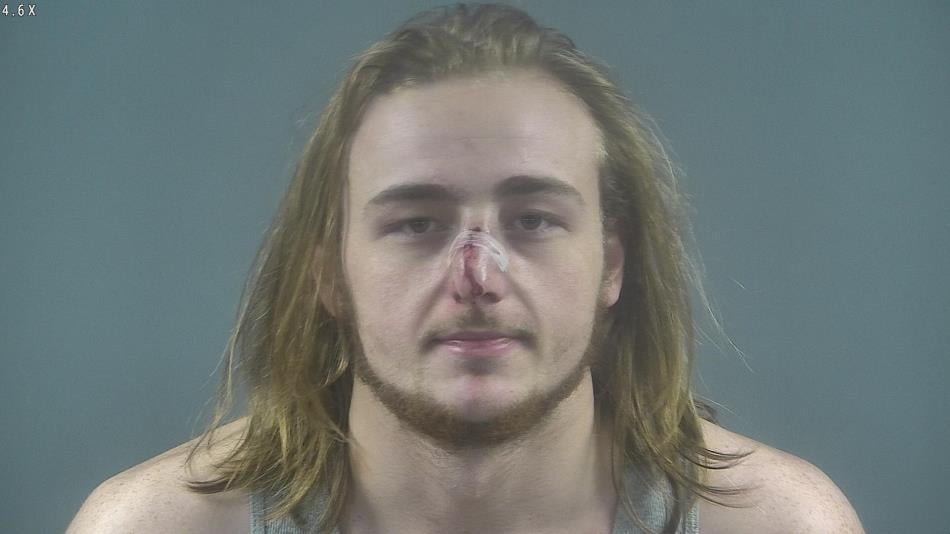 BOWLING GREEN, Ky. – Wednesday afternoon the Bowling Green-Warren County Drug Task Force, with assistance from ATF arrested Joshua Bledsoe, 20, of Bowling Green, according to a release from the task force.
Detectives were obtaining a search warrant for 2029 Grider Pond Road in reference to an ongoing drug investigation, according to the release.
While waiting for the warrant, Bledsoe came out of the residence and got into a car parked in the driveway.
Bledsoe had active warrants for his arrest and was approached by detectives as he attempted to leave, according to the release.
Law enforcement officers said Bledsoe backed his vehicle into one of the DTF vehicles at a high rate of speed, causing severe to moderate damage and nearly hit a detective, according to the release.
The two detectives on scene removed Bledsoe from the vehicle.
Bledsoe then complied with officer's commands and admitted to having an ounce of methamphetamine in the console and a syringe in his pocket, according to the release.
Officials searched Bledsoe's residence when they received the warrant and found nearly a pound of methamphetamine, drug paraphernalia, two handguns and $4,112 cash.
Bledsoe received medical treatment on the scene.
Bledsoe was charged with first-degree trafficking in controlled substance (meth), resisting arrest, first-degree wanton endangerment, first-degree criminal mischief and was served a parole violation warrant for a previous felony conviction, according to the release.
He was lodged in the Warren County Regional Jail pending arraignment in Warren District Court.
With assistance from the ATF this investigation will also be presented to the United States Attorney's Office for possible federal prosecution.