Mammoth Cave offering free cave tour for National Park Service's birthday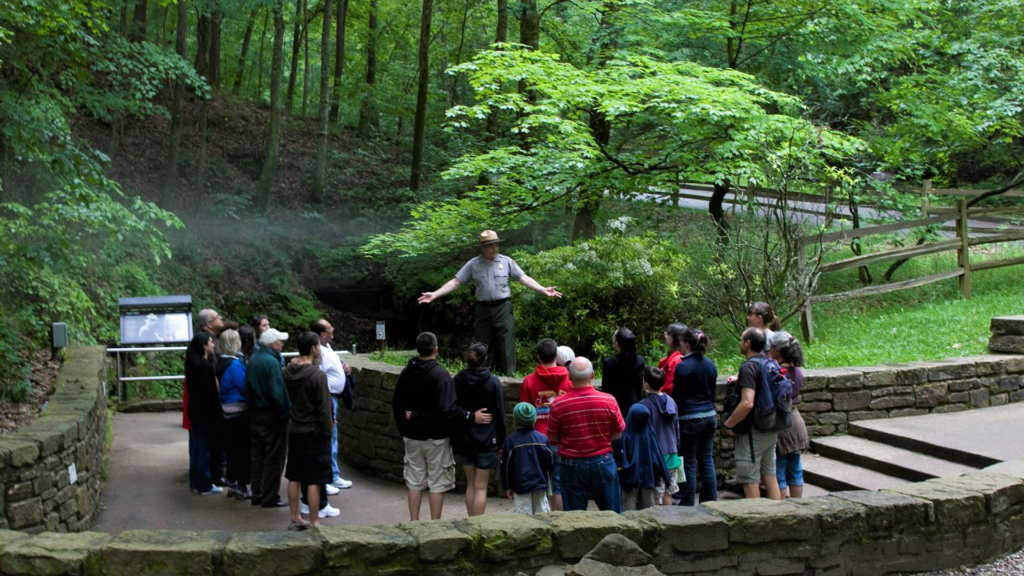 MAMMOTH CAVE, Ky.- Mammoth Cave National Park will be offering visitors a free cave tour later this month to celebrate the National Park Service's 103rd birthday.
The tour will take place from 10 a.m.-3 p.m. on Sunday, August 25.
The birthday marks the day in 1916 when President Woodrow Wilson signed the National Park Service Act to consolidate management of America's federal parklands under one agency.
The free cave tour is a self-guided which runs approximately ¾-mile through one of Mammoth Cave's largest rooms, the Rotunda, and explores the history and geologic origins of the Mammoth Cave system.
Visitors must pick up their tickets in the park's visitor center before starting the tour at the Historic Entrance. Tour participants are required to walk down and up a steep hill as well as navigate 160 steps along the tour.