Lack of public firework displays leads to increased demand for consumer fireworks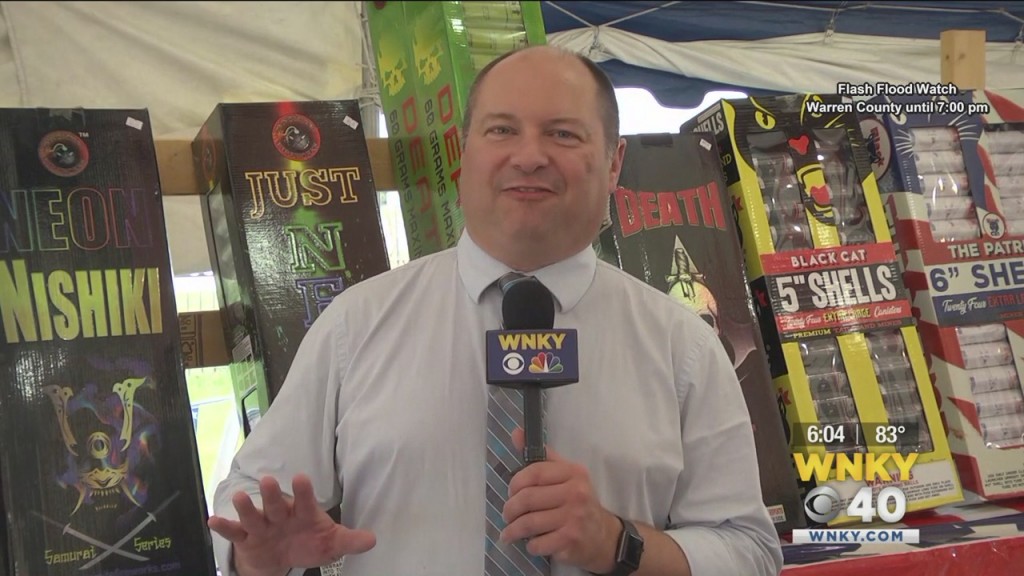 BOWLING GREEN, Ky. – We're just a few days away from the Fourth of July and this year, many people will be D-I-Ying the fireworks.
Between public firework shows being canceled and the fact the Fourth of July falls on a Saturday, sales of fireworks have soared this year. You could even say they're booming.
Consumer fireworks are legal in Kentucky and that's had pop-up stores like Skylite fireworks staying busy.
Several factors have come together to cause prices to go up. A supplier in china had a warehouse catch fire. Shipping costs have gone up. Routine inflation has a little to do with the price every year. And then there's the increased demand this year.
Amy Burge of Skylite Fireworks says this season's already increased sales are leading up to the peak buying time for fireworks and come Friday and Saturday the traffic in her tent will look more like Black Friday than a summer day of shopping.