KSP responds to 81 collisions during winter storm conditions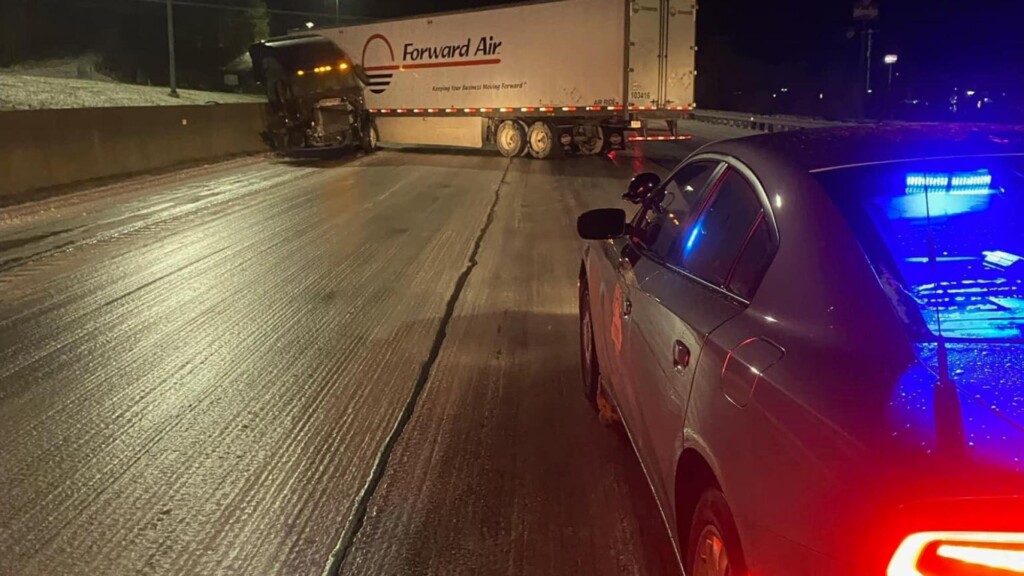 BOWLING GREEN, Ky. – This holiday weekend, first responders have assisted with a high number of wrecks as a result of the winter storm.
Kentucky State Police trooper Daniel Priddy says KSP Post 3 responded to 81 collisions on Friday. They also responded to 60 motor assists, and that number could increase.
Also on Friday, Warren County Sheriff's Office sheriff Brett Hightower said they had worked two injury accidents and 15 non-injury accidents. In addition, they assisted multiple vehicles that had become stuck or that had slid off the road.
Around 10:40 a.m. Saturday, Priddy said all roads in District 3 should be considered slick and hazardous. District 3 covers Warren, Barren, Butler, Allen, Edmonson, Hart, Logan and Simpson counties.
This morning, Gov. Andy Beshear said in a briefing that his his main message to Kentuckians was to "stay home, stay safe and stay alive."
The governor said to stay away from Interstate 71 in Gallatin County near mile marker 63. Beshear said about 700 vehicles needed to be evacuated from that area overnight.
For updates on road conditions and guidelines, follow Priddy and KYTC District 3 on Facebook.