KSP Post 3 welcomes new troopers after their graduation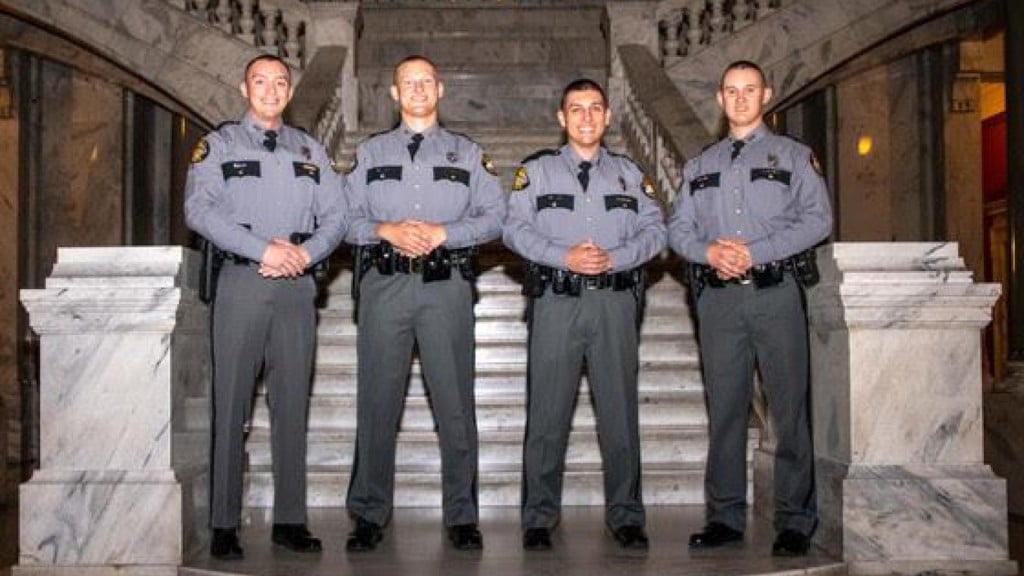 BOWLING GREEN, Ky. – The Kentucky State Police announced the graduation of 38 cadets from the agency's basic training academy on Friday.
Four of those graduating cadets are becoming state troopers for KSP Post 3, which serves in Warren and surrounding counties.
The Post 3 graduates of the 102nd KSP Training Academy included Madison Akemon of McKee, Landon Key of Glasgow, Grant Robertson of Columbia, Kentucky and Evan Smith of Annville.
Cadets first reported to the KSP training academy on June 5, 2022 to start 24 weeks of intense training to learn the skills to perform the duties of a state trooper.
The graduates of Cadet Class 102 received more than 1,000 hours of classroom and field study in subjects such as constitutional law, juvenile and traffic law, use of force, weapons training and more.
Thirteen cadets earned their associate degree in general occupational and technical studies from the Bluegrass Community and Technical College during their 24 weeks at the training academy, including Akemon of Post 3.
KSP Post 3 captain Adams said, "We are exited to welcome four new troopers to Post 3 and look forward to watching each of them as they start their new career with the Kentucky State Police."