Kentucky State Police to offer education on public safety at Kentucky State Fair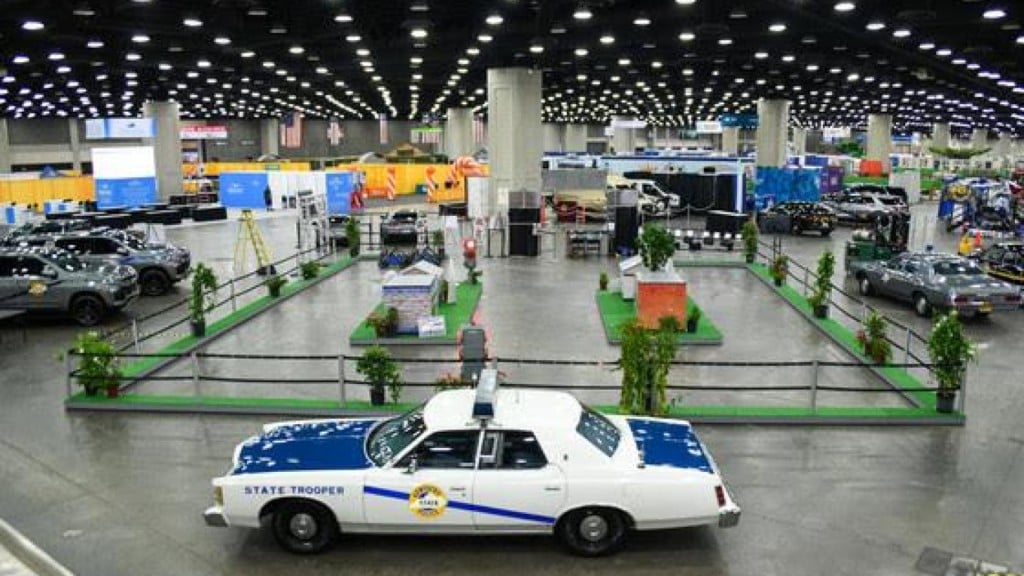 LOUISVILLE, Ky. – The Kentucky State Police is offering their new and improved Safety Town at the Kentucky State Fair starting today through Aug. 28 in Louisville.
KSP stated it has provided security at the Kentucky State Fair and managed the Safety Town booth for over 60 years. This year, Safety Town was given donations through the Kentucky State Police Foundation, allowing the agency to improve the exhibit. In addition, a private donor allowed KSP to upgrade its safety vehicles from tricycles to the Berg Reppy Roadster four-wheel pedal car that offers a seat that fits children two to six years of age. Pemberton's Greenhouses in Lexington also donated plants, trees and shrubs for the exhibit's landscape.
"For a better and safer Kentucky to be built we must educate our children starting at a young age on traffic, community and school safety. This includes knowing and trusting law enforcement so when they are faced with danger, they reach out to our first responders for help," said Gov. Andy Beshear. "Thank you to KSP for connecting with our youngest Kentuckians and making this year's Kentucky State Fair experience unique and memorable for people of all ages."
KSP Public Affairs Commander, Captain Paul Blanton, stated that children will receive a custom driver's license and learn from a trooper about traffic safety, select a car and drive the course to try out what they learned.
Additionally, KSP will have exhibits focused on teaching people about the dangers of substance abuse. The Mobile Substance Abuse Educational Exhibit was made possible through the Kentucky Office of Drug Control Policy's HARM grant award, according to KSP. In June, the Commonwealth of Kentucky released the 2021 Drug Overdose Report, which showed 2,250 Kentuckians died from drug overdoses in 2021, a 14.5% increase compared with the year prior. KSP stated more than 107,000 overdose deaths were reported in the United States between December 2020 to December 2021.
"While Safety Town is the fun-loving focus of the agency exhibit, we also host the KSP Mobile Substance Abuse Education Exhibit with a goal of decreasing addiction and overdose deaths," says Blanton. "From tobacco to fentanyl, this unit includes every potential substance that could endanger Kentuckians. Thousands of visitors attend the fair each year, and we hope to educate as many people as possible about the dangers of drugs."
The KSP Safety Town exhibit and Mobile Substance Abuse Exhibit are located in the South Wing at the Kentucky Exposition Center. KSP will also feature its current and historic cars, including the 1972 and 1978 cruisers, Corvette, Camaro, Tahoe and Commercial Vehicle Enforcement Tahoe.