Group calls for voting rights to be restored for Kentucky felony offenders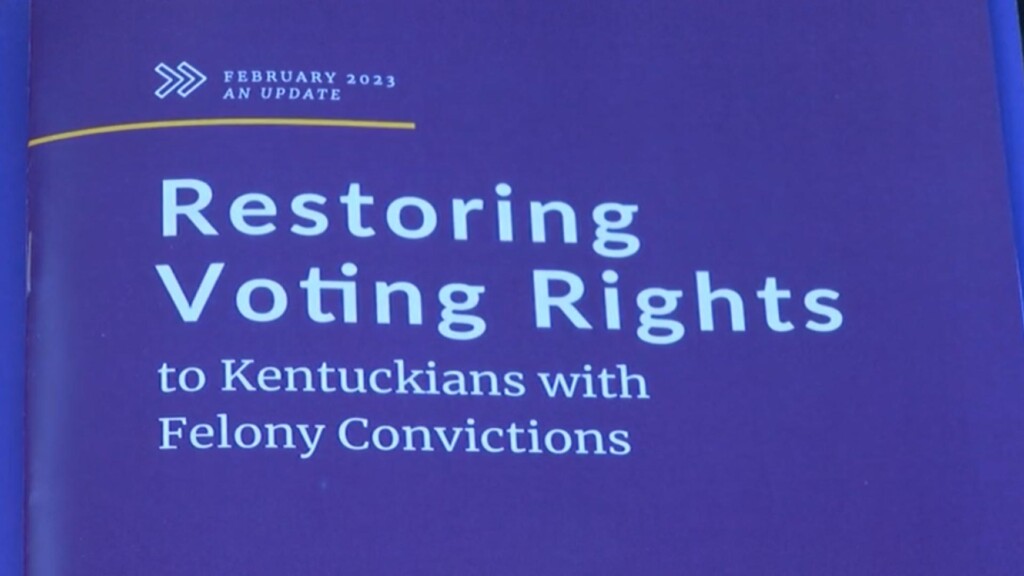 FRANKFORT, Ky. (LEX 18) – The right to vote in Kentucky can easily disappear – all it takes is a felony.
Kentucky is one of only three states in the country that permanently bans anyone with a felony conviction from voting.
And a new report from the League of Women Voters of Kentucky shows that more than 161,000 people with felony convictions cannot currently vote in the commonwealth.
They're urging lawmakers to pass a bill that would put restoration of voting rights on the ballot.
Voters would then be able to choose whether they want to change Kentucky's constitution to automatically restore people's voting rights.