Glasgow teen accused of felony domestic assault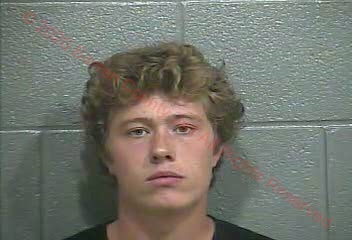 GLASGOW, Ky. – Glasgow police responded Sunday to T.J. Samson Community Hospital after a woman sought treatment there for cuts and stab wounds to the back and chest.
The woman was taken to Vanderbilt University Medical Center for treatment, according to a release from Glasgow police.
Glasgow police charged Hunter C. London, 19, of Glasgow with first-degree assault domestic violence.
The woman told police she was injured falling from a bed, according to London's arrest citation. An emergency room doctor told police the injuries were not consistent with a fall and she needed emergency surgery at Vanderbilt for a shattered collarbone.
The woman did tell police she and London had been in an argument but did not explain anything further. She granted police permission to search inside her home.
The search painted a picture of a violent scene in the woman's home. Police found blood all over the floor and on a broken plate, two broken and bent cell phones and a hole punched in a wall, according to London's arrest citation.
London told police he and his girlfriend had a verbal argument and she fell off of the bed. Police noticed what appeared to be defensive wound scratches on the back of his arm, according to the citation.
He is lodged in the Barren County Detention Center. Barren District Judge Gabe Pendleton set London's bond at $35,000.