Glasgow man arrested on drug related charges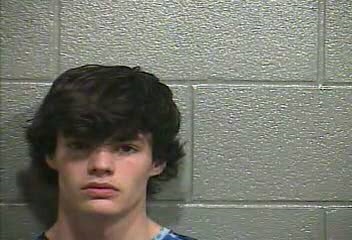 GLASGOW, Ky. – A man was arrested by the Glasgow Police Department on Friday.
According to the arrest citation, a Glasgow police officer was attempting to stop a red Ford passenger when Justin Jones, 19, of Glasgow failed to stop and accelerated to Frazier Avenue. After making contact, police say the officer detected an odor of alcohol and determined Jones was driving while impaired after conducting sobriety tests.
Following a search, police say marijuana was found in a container.
Jones was lodged in the Barren County Detention Center and charged with disregarding a stop sign, failure to or improper signal, reckless driving, fleeing or evading police 1st degree (motor vehicle), operating motor vehicle under the influence of alcohol under 21 years of age, possession of drug paraphernalia, possession of marijuana and possession of open alcohol beverage container in motor vehicle prohibited.