Christmas trees provide fish habitat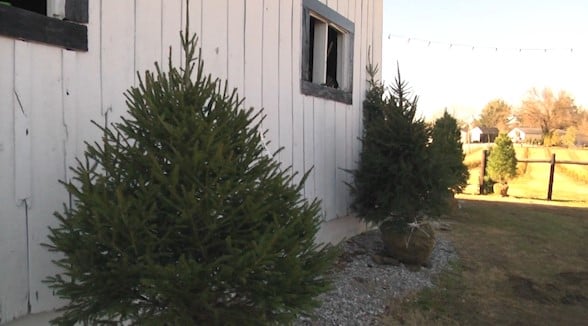 BOWLING GREEN, Ky. – Over the next week or so, Christmas decorations will come down.
If you bought a live Christmas tree this year, your first instinct may be to put it on the curb, along with all the boxes and wrapping paper. But there's an option that can benefit both the landfills and a local lake. The Kentucky Department of Fish and Wildlife recycles live Christmas trees by sinking them in lakes across the state. The trees become reefs which give fish a place to call home.
Before you bring your tree to a recycling drop-off location, make sure you remove all the ornaments, lights and trimming.
Here in South Central Kentucky, you can recycle your live Christmas tree at Cabela's at 3395 Nell O'Bryan Court in Bowling Green. There is also a drop off location at Barren River Lake State Resort Park. It's located at the Port Oliver Boat Ramp.