Car overturns into house in Allen County, police say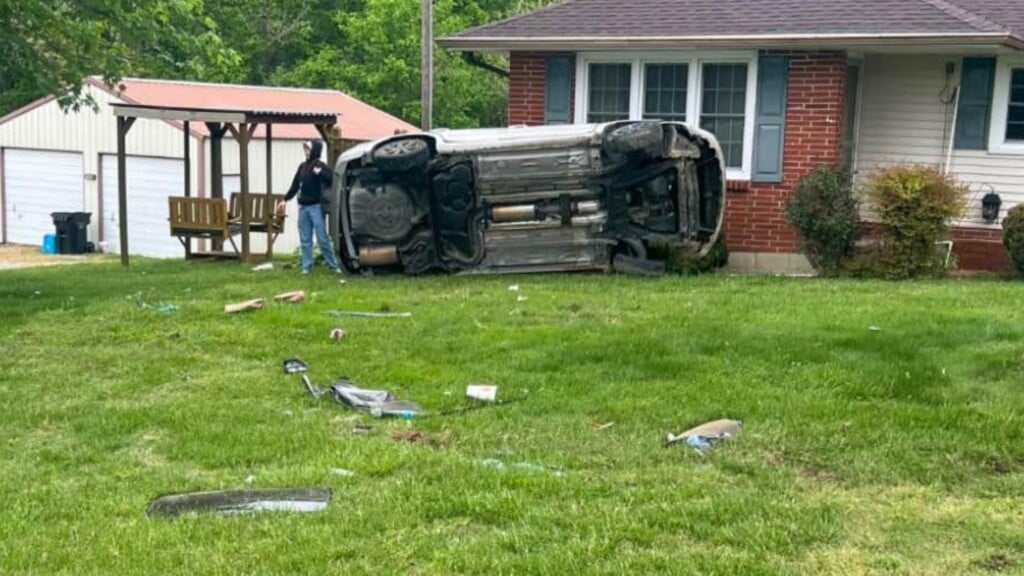 SCOTTSVILLE, Ky. – Police say a driver sustained non-life threatening injuries in a car versus house collision in Allen County Thursday.
According to the Allen County Sheriff's Office, deputies responded at about 3 p.m. for an injury collision involving a vehicle and house off of the 1300 block of Franklin Road.
After arriving, police say they learned a Nissan Altima had overturned several times before striking a house.
The driver was transported by EMS for treatment of their injuries.