Bowling Green man, former WKU basketball player's brother wins NBA title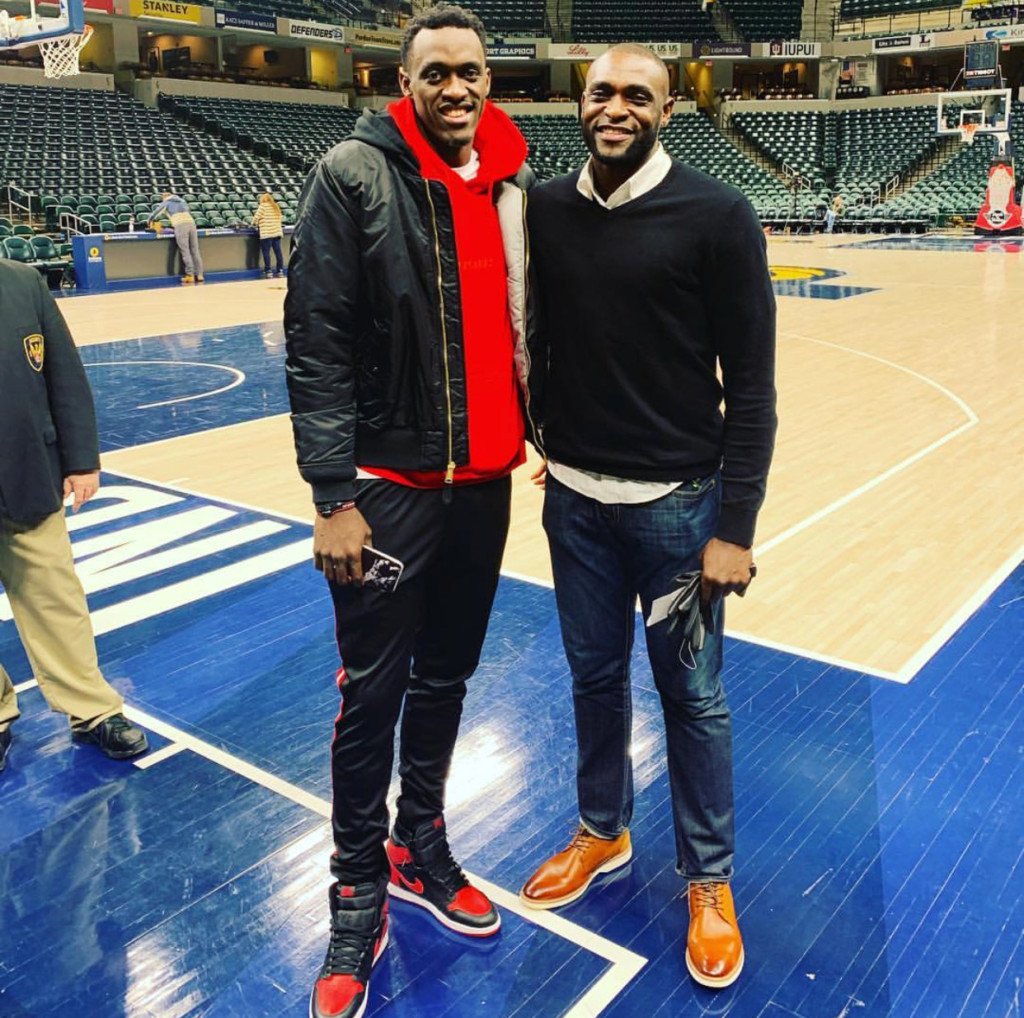 BOWLING GREEN, Ky. – Two weeks ago, the Toronto Raptors shocked the world, defeating the back-to-back NBA champion Golden State Warriors to claim the 2019 NBA title.
In the weeks that have followed, it's been nothing short of celebrations every day.
For one man from Bowling Green, though, this championship win was just as special for him because his brother is on that Toronto team.
"I really don't think there's words to really describe it just because it's a really good feeling," said Boris Siakam, the older brother of Raptors power forward Pascal Siakam. "It's a family dream, so it means a lot."
Pascal was a key piece in the Raptors route to winning their first championship in franchise history.
The former New Mexico State forward averaged 19.8 points and 7.5 rebounds per game in the NBA Finals, including 32 points in game one, and a 26-point effort in the series-clinching game six win.
"I knew he had that kind of game, but last year he didn't have the opportunity," said Pascal's older brother.
Pascal actually started playing basketball in their home country of Cameroon when he was just 18 years old.
Boris played a big part in helping Pascal reach the level he's gotten to today.
The older Siakam brother played basketball at Caverna High School before playing collegiately for Western Kentucky University. Boris then went on to have a brief, but successful, professional career.
While Boris never reached the NBA, he's given his younger sibling plenty of advice to help Pascal reach his potential.
"Pretty much just trying to keep him grounded and talk to him about the things that got him to the [NBA]," said Siakam. "You can't really go away from that."
On June 17, the Raptors celebrated their historic championship with their fans, riding on buses in a parade through downtown Toronto, something Boris got to experience firsthand.
"It was amazing," he said with a grin. "I've never experienced anything like it."
Most of their family rode atop one of the buses with Pascal, with the exception of their mom and sister.
One other family member couldn't be there for this special occasion – their father.
Tchamo Siakam was killed in a car accident in 2014, but he was always supportive of his sons chasing after their dreams of playing professional basketball.
"It would mean a lot to him, and I know it does right now that his vision came true," Siakam said.
There's no question that Boris is extremely proud of his brother's accomplishments, but he says it's his 9-year-old son who's Pascal's number one fan.
"He never stops wearing his uncle's jersey," said Siakam. "I'm just glad that Pascal can be a motivator for him."
So far, Pascal has proven to be a motivational figure not only for Boris' son, but also for Boris himself.