Bowling Green businesses adapt without students; thrilled to see in-person customers on the rise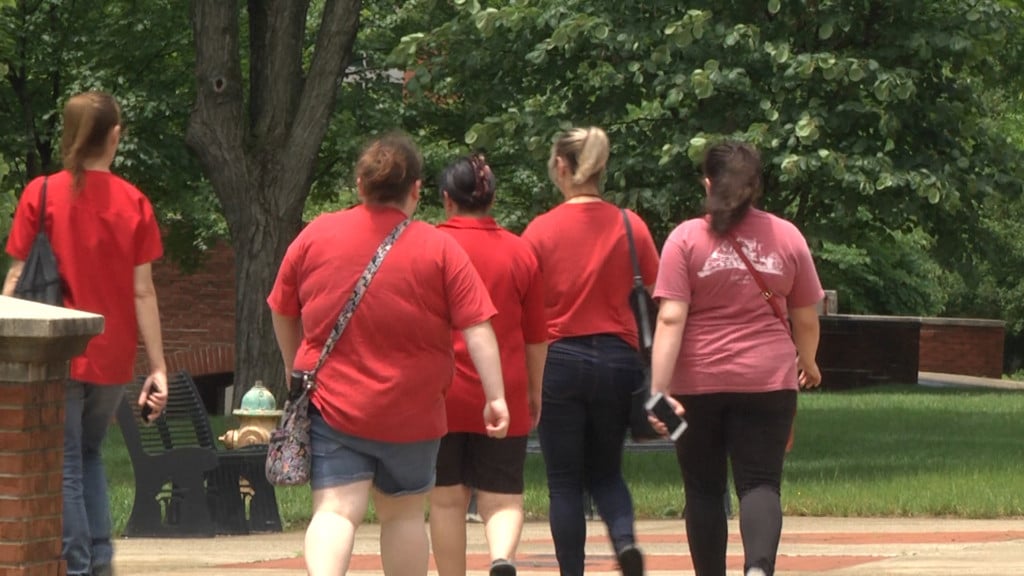 BOWLING GREEN, Ky. – Bowling Green business owners said they had to get a little creative this past year without as much college foot traffic in their shops due to Covid-19. Cave Mill Donatos Store Manager Nick Cataldo said that when school is in session, roughly 20 percent of their customers are students and professors. 
"Professors love to order lunch from us, and students always like to use us for lunch, dinner. We deliver straight to them. Homework assignments, they come to sit in the dining room, so we're excited to have them back," said Cataldo.
Cataldo said that without as many of those professors and students walking in their store fronts, they had to adapt by relying more on online sales and deliveries.
Though it actually worked out pretty well for them financially, it just wasn't the same without the hustle and bustle of college customers.
"It's always good to see them here. With Covid, everybody was kind of stuck in their dorms, but they just brought a smile to their face when they walked in. So, anytime anybody smiles in the store, it's a good time," said Cataldo.
Also in Bowling Green is Steel Mill, a hot boutique in town for young girls. Retail Operations Manager Erica Gonzalez said that through Covid, they had to close their physical storefront and turn to pick-up only. Though for a while their physical store saw less customers, their online sales saved the day… especially their sales in loungewear. 
Gonzalez said that Western University students make up to 40 percent of their shoppers, so with students out and by about hardly at all this past year, they had to get creative with their online marketing,
She said despite the tough times, their sales numbers now are even better than they were in 2019.
It seems like the days of relying on online only sales are in the past for the boutique. 
She says while they're seeing more Western students walking in, especially in light of rush week, the Steel Mill storefront in Lexington is seeing a lot of UK students returning to in-person shopping as well. 
"Whenever high school and middle schools were coming back, we even had some middle schoolers come in and buy their first day of school outfits. We did feel the recruitment and everything like that, so we did have heavy traffic whenever that was going on, but luckily we do have the western clientele, but it's not our only clientele, but we're really happy to have them back," said Gonzalez.