BG Area Chamber of Commerce holds annual Women's Leadership Conference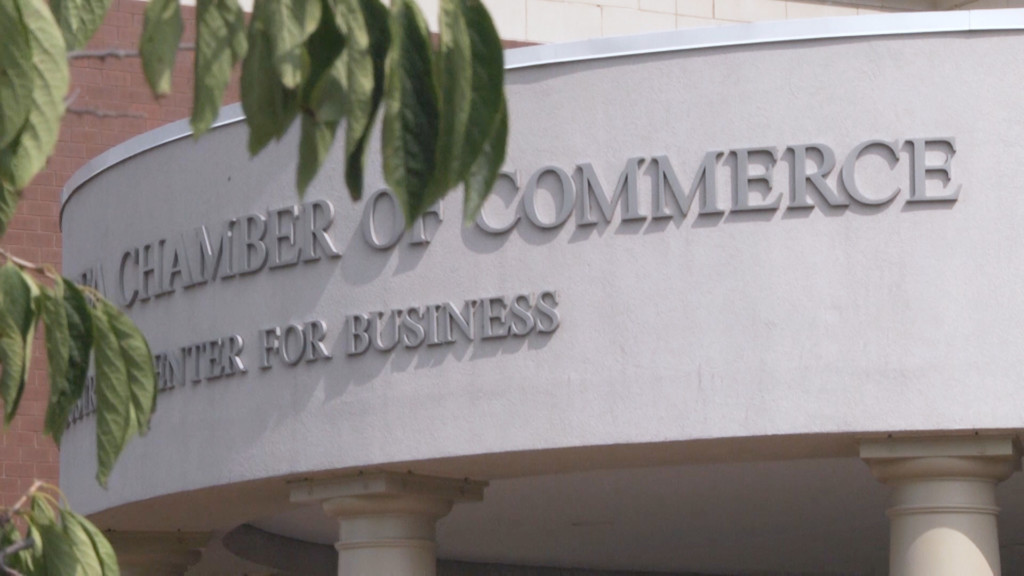 BOWLING GREEN, Ky. – The Bowling Green Area Chamber of Commerce held its annual WE3 Women's Leadership Conference today.
This year, over 250 businesswomen and guests gathered at La Gala for the conference, where they enjoyed breakfast, networking, vendor shopping, lunch, featured speakers, gift boxes, as well as a book signing.
According to the chamber, the WE to the Power of Three Women's Leadership Conference was created to inspire and empower women in the South Central Kentucky business community. This year's theme—Worthy Women—featured five different speakers. This year's speaker line-up included:
Maude Forrester, Junior, Warren East High School
Kathy O'Nan, mayor of Mayfield, Kentucky
Jenean Hampton, former lieutenant governor of Kentucky
Shay McAlister, Emmy Award winning journalist, WHAS 11
Annette Goff, executive sales representative, AbbVie Pharmaceutical Company
The event's mission is to "empower, enlighten and engage" women while encouraging them to go out and make a positive change in their business worlds.
"The goal of the Women's Leadership Conference is to inspire women in the South Central Kentucky region. We want them to walk away feeling empowered to be strong leaders and mentors that provide a positive impact on their workplace and community," said Dawn Johnson, vice president of partnership services for the Bowling Green Area Chamber of Commerce. "We are grateful for the support and participation of our sponsors, speakers and local vendors who came together to create an energetic, inspiring and valuable environment for women in our community."
The chamber extends a special thanks to Graves-Gilbert Clinic for its generous title sponsorship.
Additional sponsorships included:
Speaker Sponsor: BMW of Bowling Green
Diamond Level Sponsor: Arnold Consulting Engineering Services, Crown Cork & Seal
Sapphire Level Sponsor: KD Aesthetics, Service One Credit Union
Emerald Level Sponsors: Atmos Energy
Pearl Level Sponsors: Bowling Green Municipal Utilities, US Bank
Vendor Sponsors: Atalla Plastic Surgery, Aetna Medicare Solutions, Be Happy Yoga & Salt Cave, English, Lucas, Priest & Owsley, KD Aesthetics, Regina Webb Salon & Spa