Barren County deputy jailer charged with theft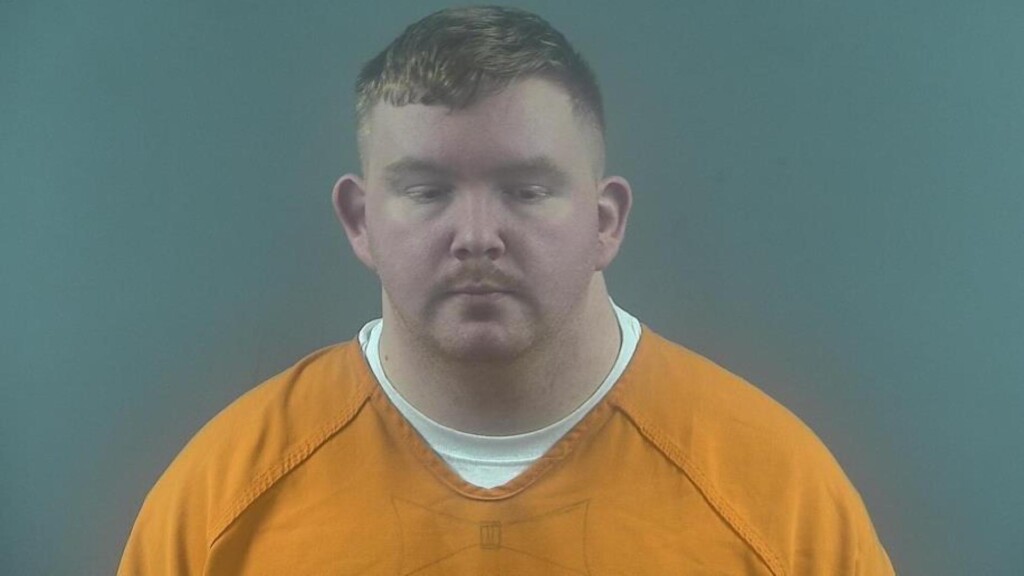 GLASGOW, Ky. – A Barren County deputy jailer is behind bars after authorities say he was involved in a theft.
The Kentucky State Police responded Tuesday after a request from the Barren County jailer to investigate a theft complaint.
Troopers responded to the Barren County Detention Center. KSP says, following a preliminary investigation, they determined deputy jailer Dustin Young, 25, of Edmonton stole money from a person incarcerated at the jail.
Young was arrested and lodged in the Barren County Detention Center. He was later transferred to the Warren County Detention Center.
He faces a charge of theft by unlawful taking of over $1,000. The investigation remains ongoing.