Authorities seize 12 pounds of marijuana, $50,000 in cash at BG apartment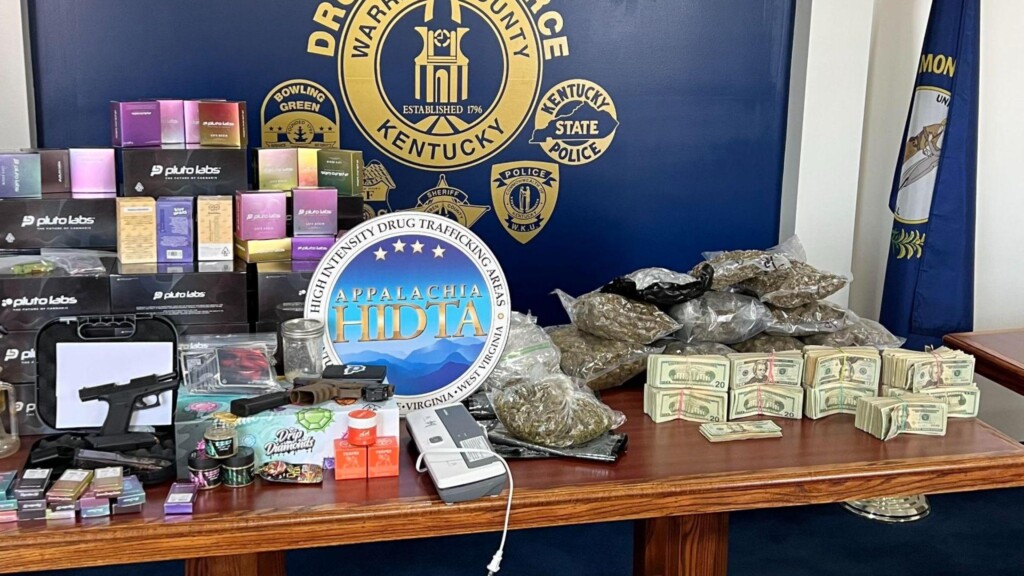 BOWLING GREEN, Ky. – Several pounds of marijuana and handguns are now off the street in Bowling Green after a drug bust Friday.
The Bowling Green – Warren County Drug Task Force says that a recent Crime Stoppers tip helped lead to the arrest of Austin Wallace, 20.
Authorities say that after investigating the call that Wallace was trafficking marijuana in the area. They were able to obtain a search warrant of Wallace's Center Street apartment, according to the drug task force.
Once inside, authorities say they found more than 12 pounds of marijuana, 1,300 THC vape cartridges, more than 1,733 grams of THC wax and marijuana edibles, two semi-auto handguns and over $50,000 in cash.
Wallace was taken to the Warren County Detention Center, where he faces trafficking in marijuana (over 5 pounds), second-degree possession of a controlled substance (hallucinogens) and possession of drug paraphernalia.