A Warren County high school sets up a relaxation room for teachers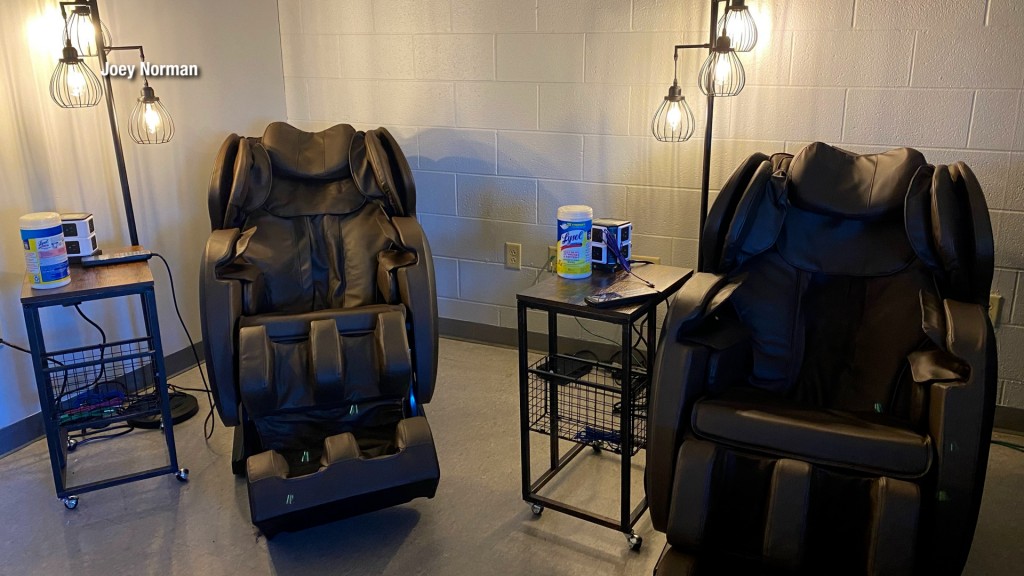 BOWLING GREEN, Ky. – Warren Central High School has done a little something extra to thank and support their teachers during what may be the hardest time for teaching they have ever experienced.
Not only have the teachers been dealing with COVID over the past two years, but many of Warren Central's teachers and students were directly impacted by the December 11th tornado and one student was killed.
So, to help morale and to encourage teachers to take a moment to breathe, the principal, Joey Norman, decided to put in a relaxation room.
That tranquil sounding miniature spa includes a coffee and tea bar, a charging station and best of all, three massage chairs.
"My staff, they deserve it.  They deserve more than that. Each one deserves a massage chair in their room. I mean, I only got three but, 15 minutes here and there can make a big difference. And we try to go by the mantra if you have happy teachers, you probably have happy kids," said Norman.
The response to the room has been overwhelmingly positive from faculty and the community with many people asking if they can borrow the room for a day.