Young students take education outdoors at Need More Acres farm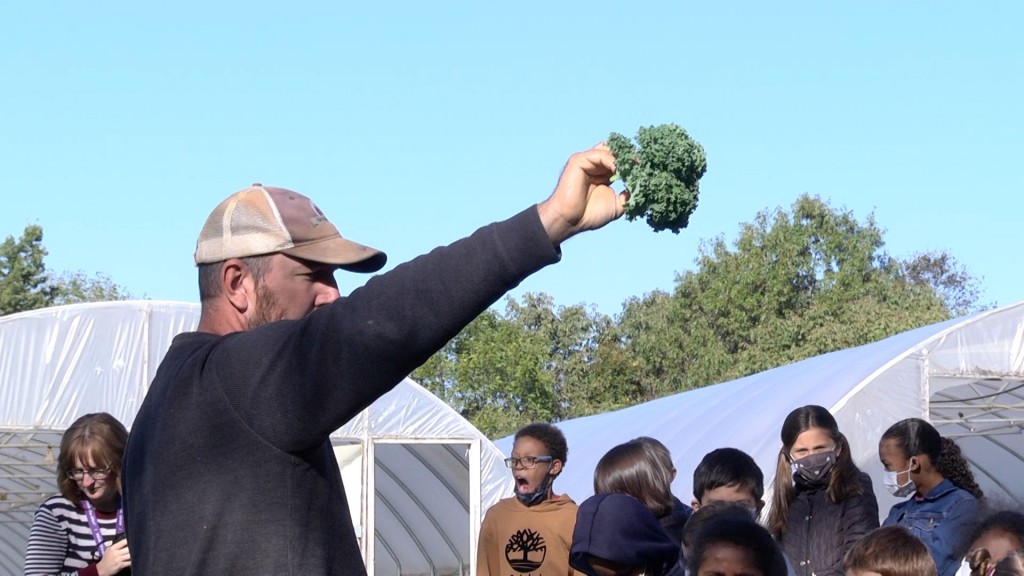 SCOTTSVILLE Ky.-October is national farm to school month, and students from a local school district are getting the chance to learn firsthand where their food is coming from.
Preschool through 5th grade students at the Bowling Green Independent Schools will travel to Need More Acres farm in Scottsville this week. Monday, T.C. Cherry students came. A different school will come each day this week.
While here, students will get a firsthand look at how crops are grown before arriving at grocery stores or cafeterias. Students received their own meal kits and planted their own lettuce plants.
Since some of the students likely won't travel out of bowling green during their younger years, district staff say they're thankful to the farm for always hosting the children's experience.
"A lot of kids can learn just by reading a textbook, but so many kids need the visualization, and it's really important to come full circle so the kids see what they're learning in the classroom in real life, and really connect with that and keep it with them for the rest of their lives," said Bowling Green Independent Schools director of food service operations Dalla Emerson.
The trip is made possible by the fresh fruit and vegetable grant, which provides fruit and vegetable snacks to four elementary schools.