Woman found dead Friday was carrying near term baby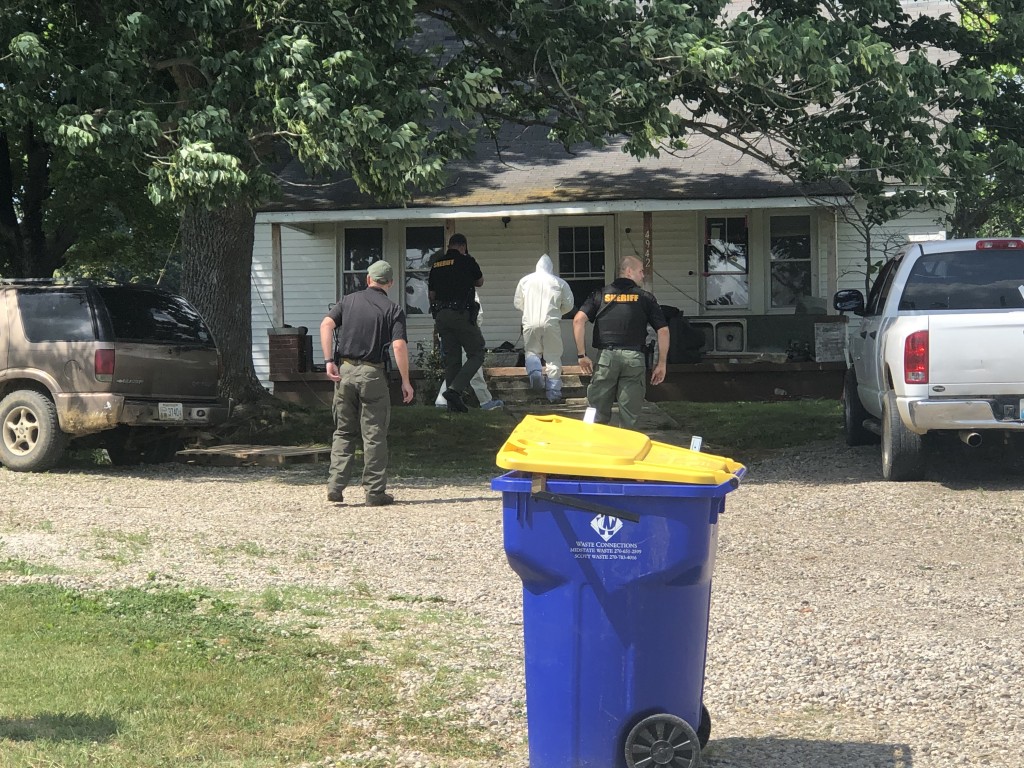 BOWLING GREEN, Ky. – The Warren County Sheriff's Office has identified the woman found dead in Richardsville Friday, and an autopsy revealed she was pregnant.
The sheriff's office has identified the woman as Aletha Ausbrooks, 32, according to a sheriff's office Facebook post.
Ausbrooks was taken for autopsy Saturday morning. The unborn child was near full term.
This is an ongoing investigation pending toxicology results.
Deputies wearing protective gear executed a search warrant at 3 p.m. Friday at a house in the 4900 block of Richardsville Road where Warren County Sheriff Brett Hightower said his deputies were investigating the death of a woman.
"Warren County Sheriff's Office, search warrant, if you're inside show your hands, identify," deputies said before entering the home.
The home is in a rural area of Warren County.
Ausbrooks' boyfriend called for medical assistance for her late Friday morning. When deputies arrived after 11 a.m. they found her deceased, Hightower said.