WKU Volleyball: Alyssa Cavanaugh announces she's found a bone marrow donor
Former Lady Top was diagnosed with Leukemia in September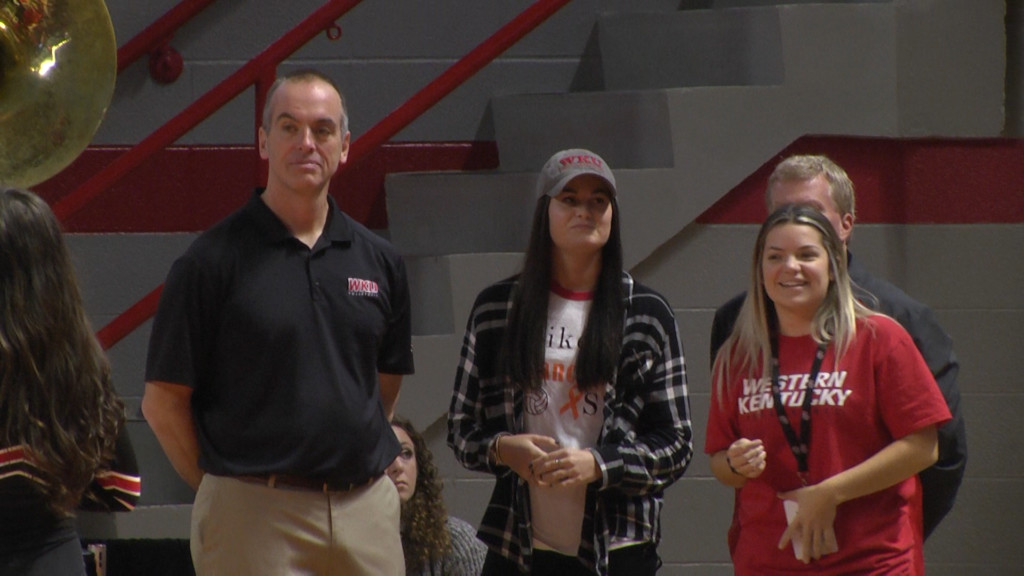 BOWLING GREEN, Ky. – On September 6, 2018, former Western Kentucky University Women's Volleyball player Alyssa Cavanaugh received news no one ever wants, or expects, to here – she had been diagnosed with Acute Lymphobatic Leukemia (ALL).
It was shocking news for an athlete who was coming off a career at the Hill in which she helped the Lady Tops win four consecutive Conference USA Championships. She also earned All-American honors in all four years at WKU. The Louisville, Ky., native led the program to 123 wins, but this was a different kind of challenge.
After news of Cavanaugh's diagnosis was announced, her former coach and current head coach of the WKU Volleyball team Travis Hudson released a statement.
"Alyssa Cavanaugh is one of the fiercest competitors I have ever seen in my life," Hudson said. "She became one of the best volleyball players in the country during her time here at WKU, but it did not come without times of struggle. And it was those very struggles, the grit and determination that she showed in the face of it, that propelled her to greatness."
"I believe in Alyssa Cavanaugh," he added.
That belief has turned into reality.
In October, Cavanaugh learned that she would need a bone marrow transplant to help her beat this form of cancer. WKU even tried to help the former Lady Top find a donor, setting up a registration drive for the "Be The Match" bone marrow donor registry. And now it seems that all that effort has finally paid off.
In a tweet posted by Cavanaugh's former teammate and Lady Top Jessica Lucas, Lucas took a screenshot of a text Cavanaugh sent saying that, "Just an update. I found a donor!"
After months of waiting, it looks like Cavanaugh is well on her way to earning win 124, the biggest one of her life.