WKU Soccer Inks Six Newcomers on NSD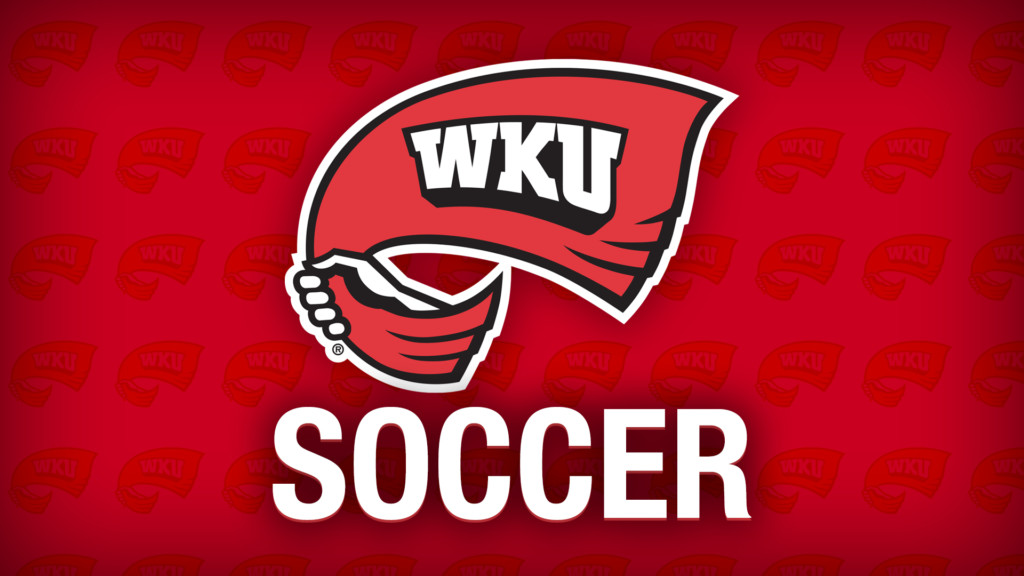 BOWLING GREEN, Ky. — WKU Soccer head coach Jason Neidell and his staff bolstered their roster with six signees on National Signing Day. The six student-athletes will join the Lady Toppers for the fall season in 2021.
"As always, we have recruited some outstanding student-athletes who will be as good in the classroom as they are on the field," said Neidell. "They are also individuals of high character who will shape our team culture. Most importantly, they are competitors who will raise the performance standards on the field and continue the process of challenging for championships.  I am grateful for the hard work of our current assistant coaches – Roman DuChateau and Michele Dalton – as well as several former assistants who helped build this recruiting class."
The 2021 signing class includes Kate Busbee, Brooke Sleeva, Kayla Meyer, Maddie Davis, Aspen Seaich and Anna Wright.
Kate Busbee
Orlando, Fla. | Bishop Moore Catholic High School | Defender | 5'10"
Busbee will come to WKU following successful club and high school careers. She played with the Florida Kraze Krush in the Elite Clubs National League (ECNL). Busbee and the Kraze Krush qualified for the Nationals in 2019.
She was a four-year starter at Bishop Moore Catholic High School where she was named to the All-Central Florida first team as a junior. The Hornets were two-time district champions with Busbee. She served as a captain her sophomore, junior and senior seasons. She scored seven goals and recorded two assists as a junior and led her team to seven shutouts that same season.
Busbee also ran track in high school in her freshman and sophomore years. She qualified for the Florida state championship as a sophomore in the 4×400 relay.
Neidell on Busbee:
"Kate is a natural leader in the back communicating and organizing her team. She has a very good mindset and a fantastic physical presence on the field."
Maddie Davis
Waterloo, Ill. | Gibault Catholic High School | Goalkeeper | 5'7"
Davis will bring a winning culture to the WKU goalkeeping squad. She played with the Lou Fusz 02/03 team in the Girls Academy (GA) and led her team to Illinois State Cup championships in 2017, 2018 and 2019 and a Midwest Regional Championship in 2019. She was named the Midwest Conference Top Goalkeeper in 2018 and 2019.
In the US Youth Soccer league, she led her team to the National Championship in 2019 and was given the USYS National Golden Glove Award that season. Davis was also named to the USYS National Best XI Team that same year.
With her high school team, Davis was a four-year starter at Gibault Catholic High School where she was named to the Illinois All-Sectional Honorable Mention in 2019. As a freshman, she recorded 195 saves (12.2 saves per game) and as a sophomore she had 159 saves (7.2 saves per game) along with nine shutouts. Davis also served as a team captain with the Hawks.
Davis was also a four-year starter for the basketball team at Gibault and she holds school records for assists in a game (12) and assists in a season (177). She also lettered in volleyball, cross country and tennis.
Neidell on Davis:
"Maddie is a fantastic shot-stopping goalkeeper. She is athletic, quick and agile. She is fearless and makes really good decisions coming out for balls."
Kayla Meyer
Littleton, Colo. | Dakota Ridge High School | Forward | 5'4"
Meyer will be only the third Lady Topper from Colorado in the program's 20-year history. Meyer played with the GA team Colorado Rush 02/03. She was named the Team Attacking Player of the Year in 2018 and 2019 and the Club Attacking Player of the Year in 2020. Meyer was ranked No. 36 in InStat Index's Top 50 ECNL/GA players, a ranking that classifies players by their age.
She also was a Olympic Development Program (ODP) Region Camp attendee and was invited to the US Training Center.
Neidell on Meyer:
"Kayla is a great attacking player with a nose for the goal. Every time I watched her in the recruiting process, she scored an impactful goal for her team."
Aspen Seaich
Hooper, Utah | Booneville High School | Defender | 5'6"
Similar to Meyer, Seaich is only the second Lady Topper to come from Utah in program history. She played with La Roca FC in the ECNL and DA and in 2020 she led her squad to a Utah State Cup Championship.
She attended training in 2016 and 2017 at the National Training Center and played in the ODP Region IV Championship 2015-17.
At the high school level, Seaich led her team to the Utah State Championship finals in 2020 after winning the Region 5A Championship. She was also selected her team's Defensive MVP in 2020.
Neidell on Seaich:
"Aspen is a tenacious defender who plays bigger than she is. While she takes great pride in the technical aspects of defending, she also loves getting into her team's attack." 
Brooke Sleeva
South Lyon, Mich. | South Lyon East High School | Forward | 5'8"
Sleeva will give the WKU attack some depth. She played with the GA team Michigan Jaguars 02/03 at the club level. Her team won the State Cup Championship in 2017 and 2018 and the USYSA Midwest Regional Tournament in the same years. She started in 28 games and scored 15 goals during the 2018-19 season, which was her last full season before the COVID-19 pandemic.
She attended the Region II ODP Camp three times and was invited to the US Training Center.
Sleeva also runs track and field for her high school and she holds the school record in the 4×800. She's a National Honor Society member and participates on student council and the LEAD mentoring program.
Neidell on Sleeva:
"Brooke makes terrific runs with and without the ball. She is a smooth dribbler who loves to isolate defenders in wide areas."
Anna Wright
Sellersburg, Ind. | Silver Creek High School | Defender/Winger | 5'7"
Wright joins Isger as a fellow Indiana native in the 2021 class. She has played with Javanon 03 at the club level. In 2019, she led her team to a Kentucky State Championship.
At Silver Creek High School, Wright was a four-year starter and was named All-District twice, All-Conference and was selected as her team's MVP. She led her team to three conference and sectional championships and in 2020 she and the Dragons were the regional champions. That season Wright was the team's leading goal scorer with 36 goals.
Wright also lettered in basketball at Silver Creek.
Neidell on Wright:
"Anna brings great versatility to our team. She has a tremendous up-side attacking in wide areas, and we are excited to see how she develops into an attacking outside back."