Window washers unite as superheroes at Kentucky children's hospital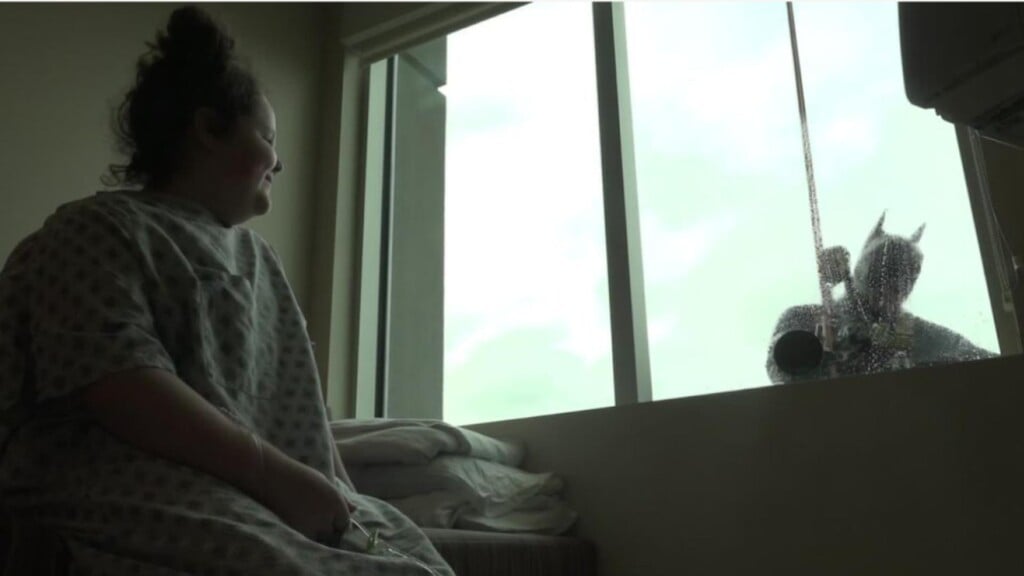 LOUISVILLE, Ky. – It's not every day you see Iron Man climbing the sides of Norton Children's Hospital.
The hospital says it saw window washers trade in their cleaning supplies for capes Thursday when they surprised patients from several stories high.
The crew from Pro Clean International dressed as superheroes to wash the exterior windows of the hospital.
Norton Children's says the goal is to give sick and recovering children some smiles and happiness.
Joe Haist, CEO of Pro Clean International, said, "The reason we're here, guys, is for the kids. When they look out that window and they see us coming down as superheroes…it just brings a little bit of warmth to their heart, puts a smile on their face. There's always that moment when they turn over and they look at you, and you know that they see you and you see them. They smile and that moment of joy."
Haist took on the role of Iron Man while scaling the windows of the hospital, while others took on other costumes, such as Batman.
He said the patients also got visits from Spiderman, Superman and even the Cookie Monster.