Wild Eggs of Bowling Green seeking identity of person in alleged theft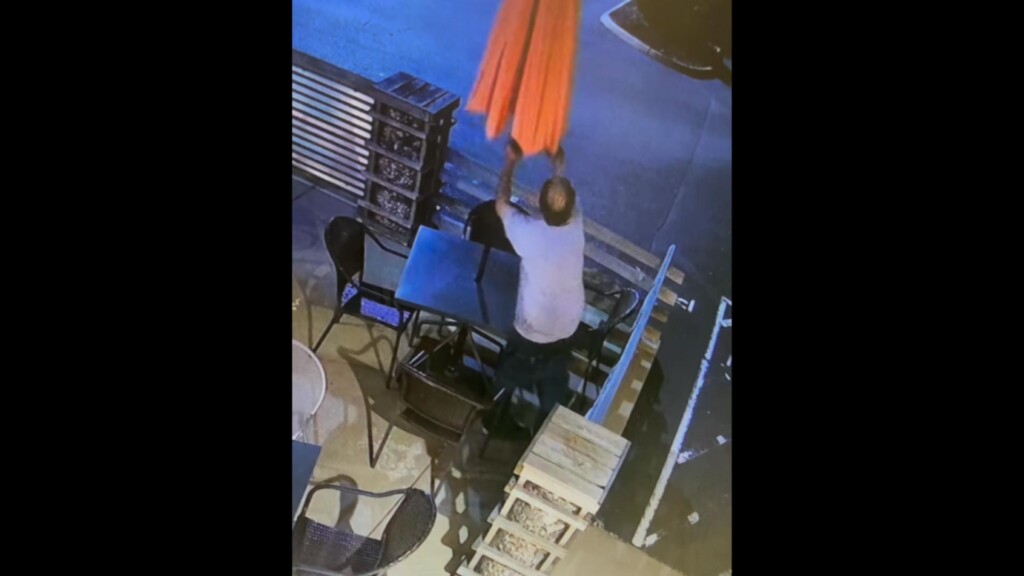 BOWLING GREEN, Ky. – A local business is asking for answers after surveillance shows a man walking away with patio furniture.
In a social media post Monday, Wild Eggs of Bowling Green said it is seeking the identity of the individual.
In the video, a man with a napkin over his face lifts an umbrella and walks away with it off-screen.
The business says the individual got away with "a good amount" of its patio furniture.
If you have any information on this individual, you can message Wild Eggs Bowling Green on Facebook.