White Christmases rare but not unheard of in South Central Kentucky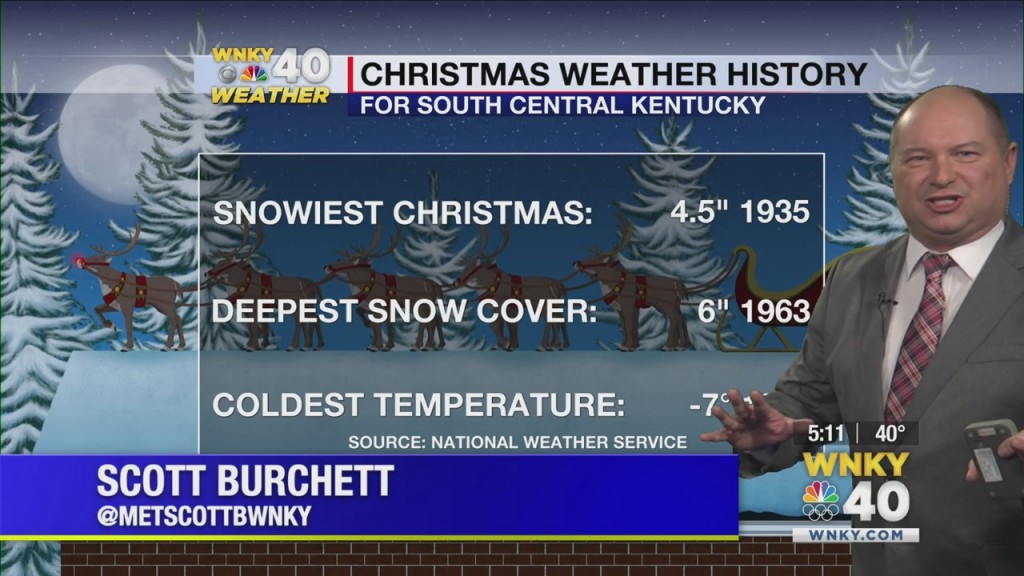 BOWLING GREEN, Ky. – As we close in on Santa's big day, meteorologists all over the world are starting to focus on whether their locality will experience a white Christmas.
While the likelihood is low for South Central Kentucky experiencing a white Christmas, winter events aren't unheard of around Dec. 25.
Since records have been kept, a few Christmases have not only had snow on the ground in Bowling Green but there has been quite a bit of measurable snow. In 1935, four and a half inches of snow fell on Christmas Day, making it the snowiest Christmas on record for the area. As for the Christmas with the most snow on the ground (including snowfall before Dec. 25 that hadn't melted), that honor goes to Christmas of 1963 with a half-foot of snow on the ground.
And South Central Kentucky has seen some pretty frigid temperatures in late December, too. The coldest temperature recorded on Christmas Day in Bowling Green is seven degrees below zero! That was in 1983.
The big question now, will we see a white Christmas this year? That's something Kristy, Darius and I be watching for over the next week here at WNKY 40.