Warren County Public Schools names new principal of South Warren High School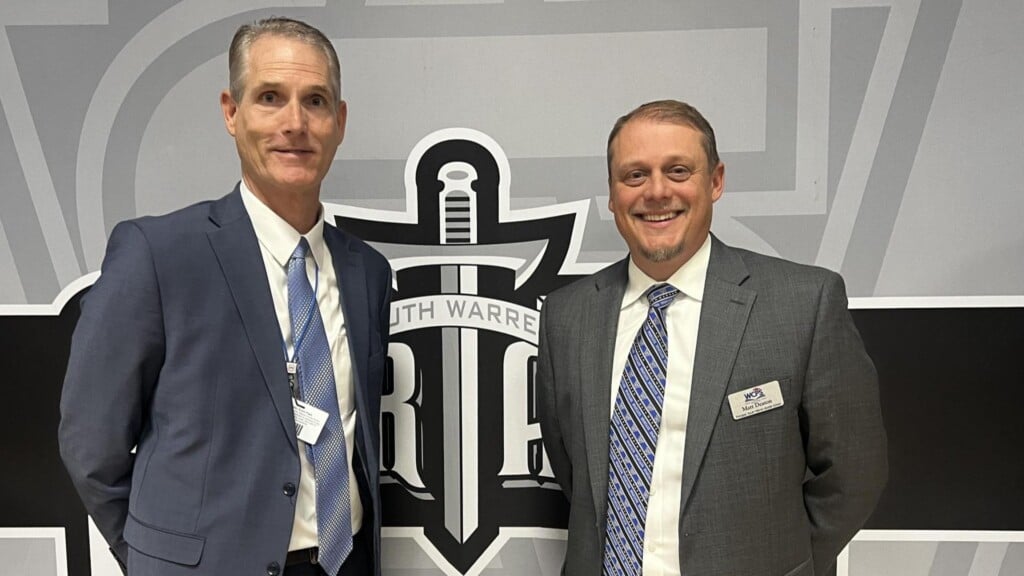 BOWLING GREEN, Ky. – Matt Deaton has been named as the next principal at South Warren High School.
According to Warren County Public Schools, Deaton has been the principal at South Warren Middle School since 2021. Deaton also worked as the assistant principal at SWHS from 2018 to 2021 and as dean of students from 2017 to 2018.
Deaton also spent six years at SWHS as a social studies teacher, WCPS says. He has also had coaching positions at the school, including the head coach of golf and bowling.
"Mr. Deaton's growth from a highly effective classroom teacher and coach to a successful school administrator gives me great confidence in his ability to lead South Warren High School. Under his leadership, South Warren Middle School earned the highest distinction on the Kentucky Summative Assessment in the 2021-2022 school year. Matt exemplifies our districtwide commitment to ensuring safety, achievement and opportunities for all students. He is a collaborative leader who recognizes the importance of clear communication and holding all students and staff accountable with high expectations," stated Warren County Public Schools' superintendent, Rob Clayton.
Deaton said he is "truly honored and immensely grateful to be named the principal of South Warren High School."
"In my 12 years as a Spartan, I have also served as a golf coach, dean of students and assistant principal. I am currently in my second year as principal of South Warren Middle School. The students, teachers, staff members, families and community partners that I have had the pleasure to work with have brought many blessings to my life and helped shape me as an educational leader. I am looking forward to taking the next step in my Spartan journey and collaborating with school and community stakeholders to lead South Warren High School. We will build on the Spartan legacy of Mr. Terry Cook, Mrs. Jenny Hester and many other exemplary educational leaders whose hard work, dedication and commitment to student success have made South Warren High School one of Kentucky's highest achieving schools," Deaton said.
Deaton also completed his bachelor of arts in social studies with secondary certification from Western Kentucky University in 2011, followed by a master of arts in education-teacher leadership from University of the Cumberlands in 2014. He also earned Rank 1 in education specialist-principalship: K-12 from the University of the Cumberlands in 2016.
He will begin his new position on July 1, 2023.