Vehicle recovered from Barren River during weekend incident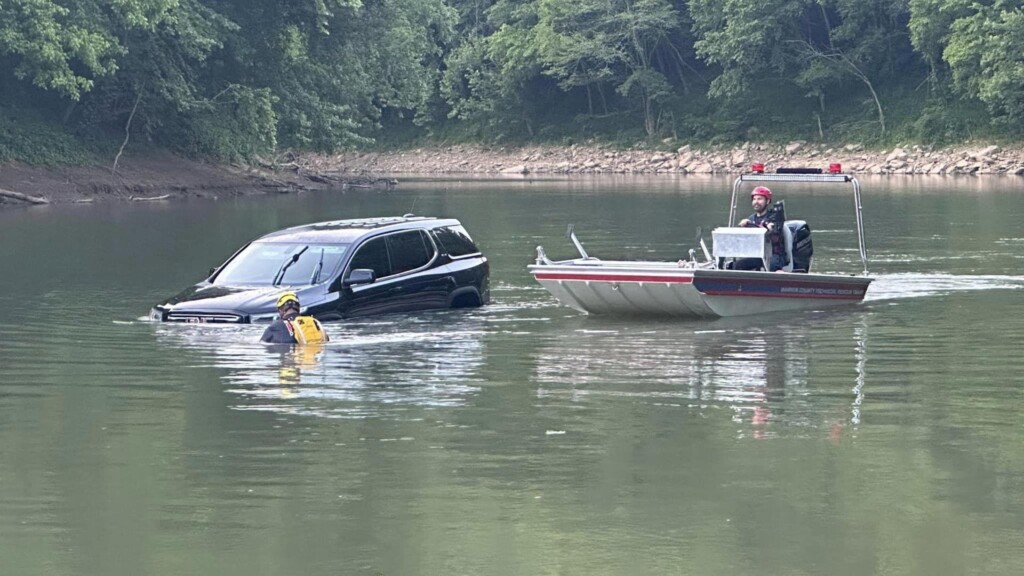 WARREN COUNTY, Ky. – A vehicle has been recovered after officials say it rolled into the Barren River. The vehicle was unoccupied, officials say.
According to the Richardsville Fire Department, fire officials responded Sunday night around 7 p.m. at the end of Greencastle Road.
In addition, RFD swiftwater-trained personnel arrived to the scene.
Walker's Towing & Recovery also responded with the department and was able to pull the vehicle to the bank after fire department personnel had attached the line to the car, officials say.
The agency didn't only walk away with a recovered vehicle – firefighter Kash Moore caught a fish with his bare hands.